Good morning and welcome to coffee chat!
I am sorta on time today.
Which I rather think will be the story of the rest of my life, so we should all just get used to that right now.
That coffee photo is my easy like Sunday morning shot -- except I'm quite honestly feeling that mode every day to be honest. Can we make No Pants Required a thing?
Although on rare Saturdays, I do have another mode.
That is actually not a very accurate shot of me baking. Everything is neatly arranged and nothing has spilled on the page, and you can't smell the aroma of Burnt. Also I don't think I've ever used fairy dust. Not sure what filter I applied and why.
But my kids love muffins in the morning. Specifically my chocolate chip banana muffins, which really are just flour, sugar, egg and an entire bag of chocolate chips. So sometimes against my better judgement and risk to the clean state of my kitchen and their glucose levels, I bake them a batch.
Cause I'm a good mom.
And who doesn't like chocolate chips for breakfast?
Since in only three short days they will be home All The Hours on summer break, I feel a lot of baking is in my future. If I can drink coffee while they bake, than I declare it a win-win.
Tuesday, June 27th, 2017
Three things on your Summer To Do List.
Right now it seems like the entire Summer is stretching forth and I have to come up with like a ginormous list of What We Will Do Each Day, in order to keep everyone happy. Boredom sets in easily, unless I let them have the 11 hours straight on the computer or their various gadgets.
Honestly, we are not vampires - get outside!
However, my kids seem to take after their dear mom in that they are pretty much slow - and by that I mean sloth like - during the daylight hours; and just as the sun starts to droop they want to go outside. No kidding.
I'm kinda proud, but also: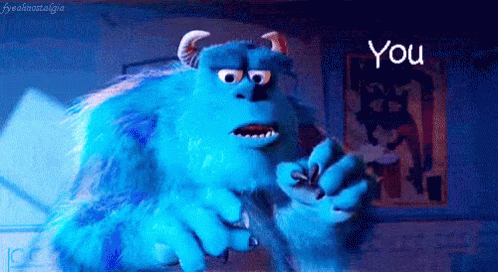 So number one thing I will try to do is make our mornings - or at least some of them - a little more "together."
Everyone needs a good start to the day, right?
Ugh.
Normally I do a small Summer Bucket List, but I realized this year we only have about three weeks actually at home, and then three weeks on the road for our vacation. So I don't actually have to plan a lot for us to do. I suspect we will spend as many days as we can in this place.
Because why the hell not, right? This beach is just beautiful. Clean. And they have actual bathrooms so you're not swimming in pee. That's what I tell myself, don't wreck the dream.
Yes, more of the Nature please. Always.
The last thing I really need to add to my Summer Do List is my Camera. Over the Winter months is easy to fall in the habit of not bringing my camera everywhere I go. Because who wants to see another snow picture, right?
But now the world is green and lush and colourful and I want to capture THAT.
Especially our trip to the East Coast.
So I have pick up my camera bag when I leave the house from now on.
Photos will probably dominate this blog over the summer months, as I enjoy a wee break. As most long time readers know, the Coffee Chat takes a break until September. Mostly because I am usually gone at least one entire month on vacation anyway, and since we camp: there's no wifi in the woods friends.
This will give me time to sort out what I am going to do with this little blog. The move to Wordpress just to get rid of my old comment system and have a secure site is very tempting. So I might not be HERE exactly come September, but in a brand new location and ready to Chat.
And there will be writing.
There will always be writing.
I wrote this
sweet and romantic little fiction
today at request. It does have a Not Safe For Work Paragraph at the end, FYI.
Have a great summer everyone - Do all the things that bring you joy!!
And I will see you here from time to time, and definitely be back with more interesting Chat Topics in September.
Next Week:
Summer Break - no topic.