I know it's Black Friday for a lot of my readers, but I promise you - my Friday is WHITE!
And I got the shot to prove it too.
"The snow began to fall again, drifting against the windows, politely begging entrance and then falling with disappointment to the ground"
~ Jamie McGuire, Beautiful Disaster
No time for me today to shop for cool deals, I've got an Advent piece to write for this Sunday service and Parade float crafting to do!!
I gotta build a gumdrop tree y'all!!
To answer your question: Yes, I'm crazy. But I'm okay.
I mean, how bad can your day be when you're drinking coffee out of a china penguin mug?
Also, gumdrops.
The Friendly Fill-Ins are four fun and easy statements to complete. Ellen of 15andmeowingprovides the first two statements and the final two are offered by myself. We try to make sure they will be fun to both answer and share. On Friday, the linky will be posted at or about 12:00 AM. Please come back, link up, and share your thoughts! Here are this week's statements with the blanks:
Week 29: November 25, 2016

1. Yesterday, my Sparks group made sugar cookies at our meeting and I only ate 2 burnt ones which totally doesn't count in calories. Fight me on this.

2. I think it is not a bad thing to regift because what else are you going to do with something you either don't like, or will never use? Just let it sit and gather dust? No - someone, somewhere could actually really use it -- just be careful in deciding the Who.

3. My favourite holiday leftover is of course the turkey.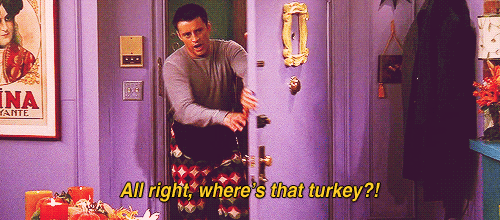 4. The best part of a long, holiday weekend is
just being together and letting the daily schedule slip away into staying in pjs' all day and watching movies
.

It is not a long weekend here in Canada, however, it is not exactly business as usual either.
We have our annual Santa Claus parade on Saturday night and the Girl Guides will have a float in the parade. Our theme is Candyland, so I am busing making all kinds of giant candy to decorate the float. Of course the girls are so excited to be able to ride on the float. We will also have candy to give to the crowd.

Have a lovely holiday weekend to the rest of you!