Good morning and welcome to Coffee Chat!
I am happy to be here after several power outages today. It was coffee in the dark! But still coffee.
A day that dawned beautiful and clear sky; if not a bit chilly. Not sure what happened. I didn't have access to my email for some reason either. So my big Monday plan to catch up on my blog reading went awry too.
No power means I could not work out either. My last week of the 22 Minute Hard Corps challenge -- and the toughest. My calves are not upset to be missing today's workout.
Silver lining?
I had my final Girl Guide crafts to make for the camping adventure, and I couldn't use my glue gun. Aw, shucks darn it.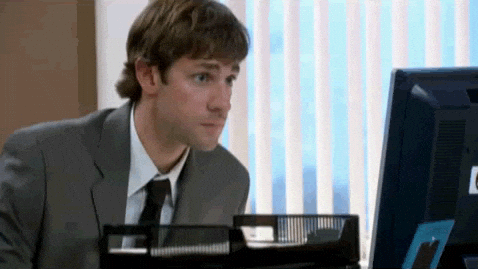 Definitely a less than perfect day, that has left me completing all my tasks at night; because of course that's when the power returned. So it was supper, workout, crafts, and now post crammed into a single evening.
All work and no play makes Rory a dull blogger!
Well, since my birthday is coming this weekend, but I will be at my Girl Guide camp adventure; perhaps I should spare a few moments to daydream about my perfect (birth) day adventure.
What is your perfect "this is how I spoil myself" birthday plan?
First of all, I won't be HERE.
I'll be all cozy and pampered at this place. Because it's my fantasy and I can be stinking rich if I want.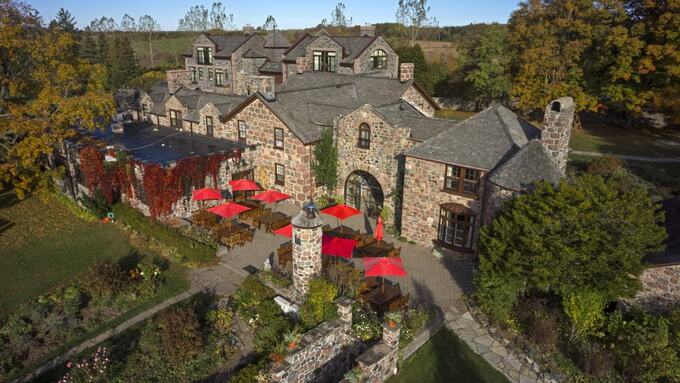 *image credit*
THIS wondrous place is
St. Anne's Country Inn and Spa,
located in Grafton, Ontario, CANADA.
I have stayed here before. It. Is. Amazing!
The rooms. The food. The property. The Spa services. It's all fantastic.
Why did I leave?
Oh yes, that poor church mouse thing.
But since, money is no object right now, this is how the perfect day...well, 48 hours in my fantasy, plays out.
I'm staying in the
Frances Hopkins Suite,
which you should know has room for up to 3 people. I'm not saying you should come, but I will be bringing wine. Just saying.
I'll be doing Yoga in the morning. Taking a Garden Tour. Maybe a Guided Walk the next day. Enjoying the
Athlete's Spa Bundle
of Thai Massage, Athlete's Relief Sports Massage, and Foot Therapy Treatment. I think one simply must add the
Eucalyptus Body Wrap
- we don't want any toxins in the body when we leave. (Does wine have toxins... or is that tannins?)
There is a Fitness Room, but I think I will avoid the gym in favour of the outdoor pool and hot tubs. In my fantasy birthday adventure there are no calories!
Speaking of which.
Blueberry Pancakes? Atlantic Salmon Taco? Scones with Devon style cream? Duck Confit with Ravioli?
Sure, I'll try it! Which one?
All of them!
Did I mention there is a Bakery on site?! Cinnamon buns and still warm chocolate chip oatmeal cookies in the evenings by a fire, with a good book in my hand. Yes, I can do that.
I think my biggest challenge will be if I can finish that book, while all snuggled down under a cozy duvet, with a gentle breeze caressing my thoroughly de-stressed body through the balcony doors. The herb garden scents carried on the evening wind.
Really, it's not the worst way to end the day.
Perhaps it sounds a little extravagant. A tad over the top and over achieving. Yet, I know many women who take several such weekends per year. My last one was before I got married. 13 years ago.
So yes, perhaps this goes against all this Being Present and Mindfulness talk I've been doing here. Perhaps it's money wasted that good be used for a greater good. Perhaps it's even entirely selfish in nature. Yes, yes to all of that.
13 Years tho.
I think that's a rather fair demonstration of NON selfishness.
13 Years of house and home and serving others... willingly and gladly and most blessed in the doing. Of contorting myself into a precariously balanced one legged position on my bathroom vanity so that I can paint my own toes. Of home coconut and lime and salt and sugar scrubs (which actually are amazing by the way).
Yeah, I'd like to briefly visit the land of
Take Care of Me
for a few days.
Just a few days. Just a bit of pampering. I won't get used to it: I hate to be fussed over far too much for it to become a habit.
This journey has led to such a great sense of self awareness and finally feeling self assured, that I also know; if I end up spending the day on my own back deck, with a glass of semi cheap wine and a second hand book. Nothing but the smell of my own planted flowers drifting on the breeze, and the sounds of playing from the sandbox as my nature's song. Yoga by candlelit in my cramped living room, and a hot soak in a tub too small to fit my entire body....
... well, that will be fun too.
Next Week: My home still has several projects requiring starting or finishing. I hate leaving something unfinished. Are you a starter or a finisher?