I have completed my latest fitness challenge!
I'd really like to take a big nap now, because this one was killer. Eight long weeks of just daily pushing through, followed by body aches and pains that never really had time to recover.
So... why? Just why all that work and pain?
Because strong is my new sexy.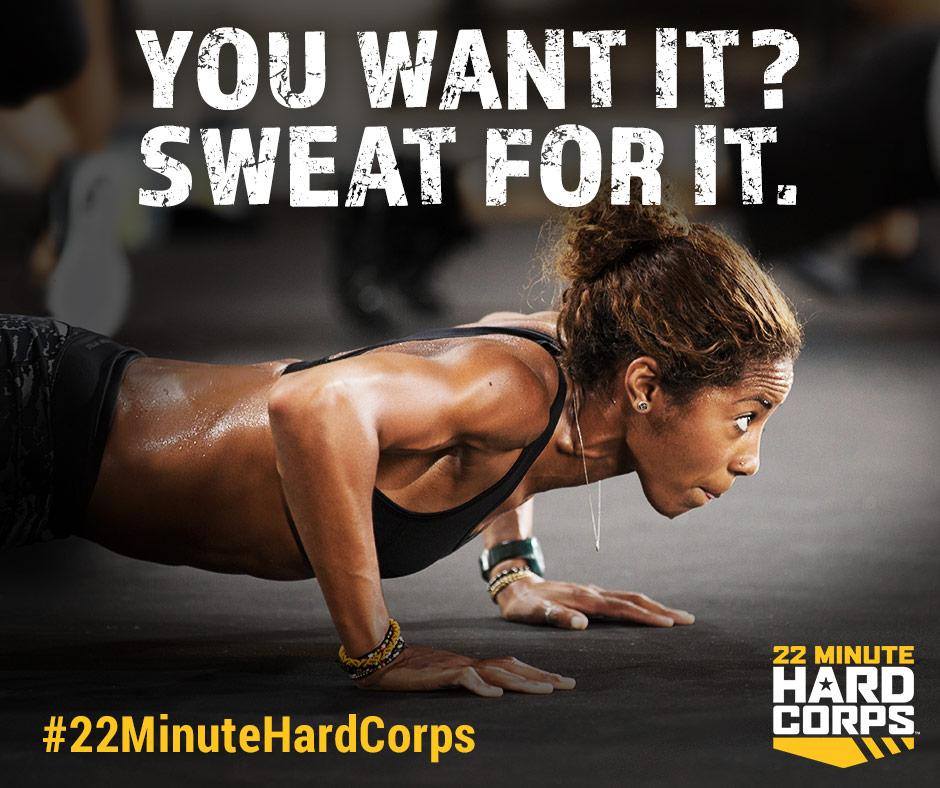 Take careful note of the applicable "S" word: STRONG. Not Skinny.
I want to be stronger, as per what that looks like to me... for me. I don't have to be that girl up there in the image. Just the best version of ME.
So I keep pushing through all my excuses, all the pain of sore muscles, and strive towards my goal to be healthier. It's a daily choice, because let's be honest: there are daily excuses and temptations bombarding us from all sides.
I did take a whole week off; except for some simple yoga stretches so I could check in with my body and see what areas required the most healing. That is something I strongly urge any of you to do if you are pursuing any workout regime.
LISTEN to your body.
If something hurts for too long; it needs rest. That's probably an Injury -- which is entirely different than just a worked muscle.
While I was in Rest Mode, the single most important thing in order to maintain all the gains I had made, was to keep my diet consistent. Sure, I had birthday cake on my birthday because Life is meant to be enjoyed. And maybe I had a slice of pizza this week too. But I didn't go crazy; I still kept all things in moderation.
You may hear this bit of advice regarding maintaining weight:
Calories In, Calories Out.
And that is true - to an extent. If you want to have the extra carbs included in the slice of garlic bread with your dinner, you will have to work that off.
But running an extra few miles so you can justify that chocolate bar? Yeah, still putting junk into your body. You may not gain any weight because you calculated the calories you needed to burn and hit that treadmill: still totally non essential fat and sugar going into your body. It will manifest in some way - now or later.
By all means, have a chocolate bar if you want to! It's your life and you are in control. Just don't trick your mind into thinking you've erased the negative nutritional value of that candy. Or, that it's a suitable reward for hard work.
Unless you absolutely want to eat "clean;" it's a bit unrealistic to think we should, or could totally eradicate those tasty fun things from our lives.
I think we simple have to redefine how we "reward" ourselves for doing a good workout, so that we don't immediately undo all our efforts.
One of my favourite "treats" is Greek Yogurt. And yes I am going to talk about a specific product, but I also must be forthcoming and inform you this product is not available in Canada, and thus I have not specifically tried it. I was contacted by the company to share information, however, this is not a sponsored post. I am simply sharing some information I have found to be very helpful in my own health pursuits.
I love that I can take something like a Greek Yogurt, such as those by
Chobani
, and have a healthy, filling snack after a workout. Or for breakfast with some fresh fruit. Or a snack at night if I feel a bit hungry; and I am not sacrificing any of my hard work.
It's so versatile!
One of my faves? Vanilla with strawberries, blueberries and just a bit of coconut cocoa granola on top to satisfy that chocolate lover in me that sometimes screams to be heard. Am I right ladies? The important thing is to know your applicable portion control to ensure the proper serving.
After workout?
Plain yogurt with a frozen Caribbean blend of strawberry, mango and peach, and half a fresh banana mixed with my protein powder. A great way to repair your muscles after an intense workout, and keep you feeling full until your next meal. Pretending you are on a tropical beach with toes in the sand and salty breeze on your skin optional.
An actual hot summer day at the beach with your kids?
Make frozen yogurt pops ahead of time for a healthy, cool me down snack on the go. Or just put some fun
Super Hero themed
kids size packs in your cooler. There are even toddler sized portions. The kids will love them, and yes it's completely important to their future healthy selves to lead by example.
I have also substituted Greek yogurt in place of sour cream to make various vegetable and fruit dips. A great way to reduce your calories if you find eating unadorned broccoli a bit blah. And I do indeed.
All these simple choices are big steps towards a healthier life style! And lucky for you,
Chobani
has many of these options already made for you! Easy button.
With their new
Simply 100® Crunch Line
,
Chobani
is making it even easier for you to "
crunch the numbers
" to obtain a healthier you. Whether you choose 100 extra steps per day, 100 crunches before bed, or just reduce your overall calories per day by 100; it all matters!
Being fit is about more than just exercise. It gives birth to so much other positive energy within your life. Making positive changes is a catalyst to living not just healthier - but happier! If you have been following my journey, you already know I am as much about growing mentally, spiritually, as well as physically stronger. It's all connected.
Besides, I already know what giving up looks like.
I want to know what happens when I don't.
Here's a handy infographic from Chobani that might help you on your way to making life a little lighter:
Personally, I am in the mood for a little kitchen dance party with my kids when they arrive back home from school.
What will you choose to kick start a healthier you?
Feel free to share any favourite yogurt or smoothie recipes in the comments.
You can follow
Chobani
in all the places:
Facebook
,
Instagram
,
Pinterest
,
Twitter
.