Good morning and welcome to Coffee Chat!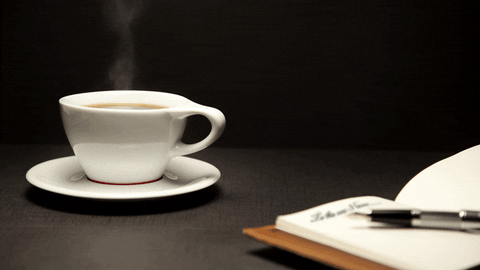 I got nothing.
Like seriously, my normally active, noisy brain is dialed on Radio Silence today.
Or, maybe it's just because my Monday's have become a Girl Guide nightmare of Get All The Things Done Before the Meeting. Also, craft hell! -- that I just cannot seem to focus today on any particular thought.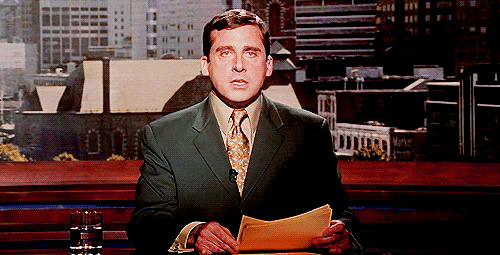 Two weeks remain to the Guiding year, and I am not even gonna attempt a lie: I will be so freaking happy. Not that I have not enjoyed it -- the time with the girls is amazing. The new people I have met - amazing. However, the time it has sucked out of my life on a daily basis? Not amazing.
It's a volunteer position - one I gladly will continue next year - and thus it should not be a Full Time Job. Something is wrong when there is THAT much work to do. And these two final weeks will be the craziest. Two regular meetings. One Advancement ceremony. One weekend Camping trip to end it all.
So. Much. Planning.
So. Much. Crafts.
Did I mention crafting is akin to my version of Eternal Hell?
So that is why I am so late getting around to your blogs lately.
And by lately, I mean Always.
That is why the Deep Thoughts have kind of run dry. Because my biggest thought process today is how to take a pipe cleaner, a clothespin and some google eyes, and turn it into a bug.
Or finding a camp story that will not scare the crap out of a six year old, so that I have to call a parent to come pick them up at 10 pm when they are too scared to sleep in a tent.
It's going to take some digging down deep to remind myself WHY I choose to volunteer with Girl Guides this year. That the important thing is the girls' having FUN. How blessed I am to be able to make an impact in their lives, and in turn be changed by their contagious Awe and Wonder. I don't care about crafts and stories, as long as they just help us make some great memories.
Which also happens to be the reason I have this little blog. Memory. Keeper.
Hopefully there will be more time to keeping that promise to myself once these busy weeks are over. Sharing more of myself, my journey; Me. And being more present in yours too. To be a better blogger friend, who takes the proper time to read your posts and make thoughtful comments.
It's the Law after all.
It comes to mind, that keeping things simple and pure; really does make life a lot easier.
Maybe everything we truly need to know, we did learn when we were smaller, and before Life got bigger.
But, if you want some deeper, more random thoughts:
GO HERE.
Don't say I never gave you anything.
:)
Tuesday April 26th, 2016
Random: Your topic choice.