You know how I keep saying that I am going to slow down and have a nice relaxing day?
Finally get to all that reading and writing, Netflix and chill I want to do.
And then I'm all "
Hey... let's put new tile in the bathroom!
"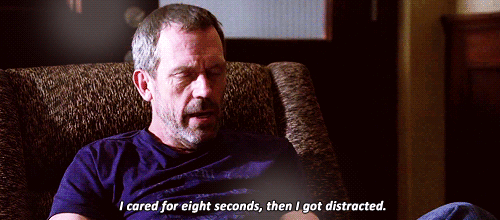 Also, let's change all the kids bedrooms around, and we can purge the house of it's crap at the same time - which will be super awesome. We'll have a yard sale in May!!! And I totally think I can do a marble effect on Angel Girls new walls with paint and feathers!!
And Left Brain's all, "
Why, why are there new walls?
"
And I'm all, "
Don't worry about the walls, you have to do the bathroom tile."
Literally Left Brain:
Oh! I bet Netflix has episodes of
House
! Such a great show. I miss Dr. House.
After I catch up on
Daredevil
of course!
Anyhoo.. the bathroom tile is done. The bedrooms are done. The boxes of stuff and things for a summer yard sale are stored away. I have painted, purged and perfected most of the rooms of my house.
I Am the Great and Powerful!!
And the very tired.
But, It is Finished. And now we rest.
NOO!!!
Now we make Art!!
It was a little hard to switch gears from home creative art, to photographic or written art, so I needed a little "duh" time. Enter
thisissand.
And what do you know? I ended up with Art (ish)!
I have to be careful with this App, because it is so very Zen that I could just build sand mountains All The Hours. I don't normally save them - because something isn't beautiful because it lasts -- but now I am considering actually printing one for display.
After this one, I thought one with all sunset colours would be so lovely and was all "
I'm doing another one!
"
And Photo Ninja Art Self was all, "
You will do ONE.
"
Remember ...????? Try to think..... you were still trying to figure out how to put music to your photos and video?
There is a program that doesn't put a big watermark on the sides.
And silly me and my gnat like attention span, I realized I have used
Flipagram
before!
Photos... meet music.
I also spent some time and a ginormous cup of coffee so I could visit my favourite blogs and do some reading. Which is rather Art like because I find it very inspiring to see what others create.
Then I hopped on over to Tumblr to create a new blog. If you have been following me under
Rorybore
previously, you may have noticed I deleted that Tumblr blog a few weeks ago. I wanted to
outrun all the crazy fangirls dripping their naughty fantasies about actors all over the place
go in a new direction. Feature more of my own original photography and poems, and less fandom stuff. I may be growing up.
Thus, I had to create a whole new design AND some new art for my
InkInterrupted
Tumblr!
You can re-follow me under the new name now.
On Tumblr and Instagram, I see so many quotes on photos, and I always think: You should just put some quotes on your own photography. Stop using other peoples Art!!
Some sexy stirrings put to a sunset photo (click to enlarge):
That was the tame one.
If you want the untamed, see my Tumblr.
This one started from a sunset photo of mine, and then I just found and layered all the other elements in Photoshop until I had the look I wanted to suit the poem.
In the coming night, I looked for landmarks
among the mournful trees standing watch
while the dying sun hung blood red o'er the graves;
the fog hanging low and strangely dank
sinful and humming;
I stood there stuck against the earth,
bending to the will of the wind -
amidst huge stones standing defiant against the rain
strange mammoths within the fog -
entrancing symbols beckoning beyond the mist
under these skies, the colourful eye ever watchful;
as happy delusions die beneath the shadows
a poisonous dreamscape to wander aimlessly
not knowing why I wavered - restless
gathering glittering impressions that turned sinister
colourful gems lost to the mud
Still, I keep reaching into the void;
knowing the end will come again.
Okay, so it's not always fun and sexy stirrings. The dark follows the light after all.
The poet just follows the inspiration.
How did I manage all this?
I simply stopped.
Well, aside from trips to the coffee maker, but mostly: Still.
And even though I know you read this and still think, "
Damn girl, you is still busy!"
Well, yes; however I have been busy with the things I WANT to be busy with. I have reached the point of this
Be Present
journey now, that
if
I don't feel inspired to take a picture, or edit a photo, or write a poem; I don't put unrealistic pressure on myself to do so. I do believe a writer should write every day, even a little. But that doesn't mean you will see it. Sometimes, it's just for me.
I no longer feel the crushing need to post to Twitter, Facebook, Instagram or even here on a constant basis. And I gotta say; it's terribly freeing.
Like the good creative outlets they are supposed to be - instead of mere distractions - they are here when I need them. I kinda like not needing them.
But still, I must Art, so I am ever ready to answer the summons.
Sometimes inspiration finds you. You must surrender.




Other times you have to go find it in the dark and drag it out of it's hiding place, then bend it to your will.


Either way; it has to find you working.
Feel free to put that on your own photo.
Let's INSPIRE one another.