Whoa, like Thursday... settle down a bit.
Take.A.Day
I don't know what it was, but the day just got away from me.
It went rather all curvy wurvy like this:
First it was all regular like
get up, get up, get dressed, eat, eat, EAT, brush your hair... brush your teeth.. did you brush your hair? you didn't brush your hair? grab you bag.. hurry! BUS!!!
Then it was all,
Hey honey, how about I take you out for breakfast?
Slow.Down.
But then it was all...
Get All The Groceries. Hurry... hubby needs the car to go to a funeral (yeah, that too.) and hurry home and put them away because friend is coming for coffee! Hurry!!
And then, finally, it was all.....
hey come on in, coffee's on
.
Sit.Down.
And then?
The kids came home from school.
Two guesses what it was like then.
In looking back, I realize that the day was manageable due to those little mini breaks.
The
temporary suspension
of busy.
A
cessation of normal duties
for something out of the ordinary.
Pursuing engagements
; and not time fillers.
Now I know why RECESS is my kids' favourite subject in school.
It really is a nice break to the day.
Also, breakfast dates can be quite romantic, when you find a remote diner and a seat in a shadowed corner.
In keeping with this break from normal routine, AND in attempts to inject a little more spice into life, I will share with you of the stories that has been pouring out of me lately. (yes, that is a reason why I have been busy and scattered a bit around here.)
They are short fictions - One Shots really -- based on an image that flashed through my mind, and I wanted to capture: try to turn into something more. I have not been doing enough original writing lately - hopefully this is a way to spark that creativity again.
In this case, a girl on the run during a storm, who ends up in the most unlikely of places.
Or, is it?
Here's your Romantic Recess:
Run To You
I crept along the dark of night that held too close to it's edge. The sky a velvet canvas painted with rain drops instead of stars; and no moon to shine the way.
The sounds of a jukebox lapped along the shores of the riverbank; mingled with the throaty croaked lyrics of frogs. The weighty push of whiskey soaked blues waiting round the bend, and a thirst for something more pressing me onward. The rain smoothed my dusty tracks and no signs of my wanderings lingered.
Up ahead, the ancient roof of the bayou dive bar loomed out of the darkness. A single ray of muted light leaking from the door closed tight against the storm. The creak of hinges, and notes that turned blue welcomed my shadowed entry. The room cast shadows on carefully plucked notes hanging low, while smoke circled high above a wood carved bar.
Leaning against the bar, you stood in your painted on jeans and Henley stretched tight like molten sex. The tapping of your booted toe keeping time to the slow, easy tunes winding like musical ribbons amidst that smoky haze.
You glanced my way; and I could see that half amused smirk and lifted brow through the dimly lit space that hung between us. A slight nod and a tilted greeting -- you straighten that long lean frame. Legs casually uncross while guitar strings scream out their release. A dimple flashes, as that slow easy smile spreads its seduction my way:
"Why do you always end up here on stormy nights?"
The very thought of you pushes me here, I think with silent dread.
But in the darkened, blues soaked gin joint, I only sway in tune to the beat that toe measures upon the dusty floor; and feel the very pull of you calling to the restless need in me. While the notes play out upon their plotted lines; and outside the thunder rolls....
I too am cast upon the air, plaited by anothers' fingers.
And at the turn crash into you.
Today's Prompt was "Recess"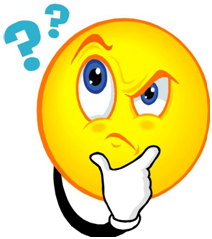 About The Author
Leslie Botchar, aka "RoryBore", is a SAHM enjoying life one day - and one cup of coffee - at at time.
She has had several articles published in
The Huffington Post
, and hopes to one day marry her skills as Word Wrangler and Photo Ninja. Leslie spills it all on her blog
Time Out For Mom
, and invites you to join her for some Mom "Me" Time.
Connect with her:
Twitter
,
Facebook
, or
Instagram
.