The title was going to be "
Slide On In
."
And then I thought to myself, "
Self, that's probably not a wise title for optimum family friendly Google searches."
Than I did slide on over to our host Brenda's to see her post, only to discover
that
very title.
You saucy minx Brenda!
I'd better reel this post back in quick, before I get caught in a down slide.
Yes, that is a slide from our local summer fair.
You sit on a burlap sack.... and.... well, burlap sacks make you go like SUPER fast y'all.
I was worried ZooZoo would actually take flight. She must have thought the same because she climbed all the way up, only to stand at the top and scream. And she wouldn't walk back down, so I had to walk all the way up... AND ... walk her all the way down. Because no, of course she would not even slide with me.
I thought our combined weight might actually keep us on the slide.
ZooZoo much prefers these kind of slides:
much softer... and grounded.
Of course, this is also sliding in Canada -- at least part of the time:
You might want to get yourself turned around Angel Girl.
Although I suspect sliding into home backwards is part of the fun.
Still, looks much more fun than sliding into home in this manner:
Ouch. I wonder what hurt more: his face, or the catcher's butt?
And was he safe?
I feel this image I had saved on my computer
for some reason
is entirely appropriate right now.
No, sliding should be fun!!
Just in case you were having a bad day, and needed to see some fun and cute sliding, these baby pandas should make your day.
Or, is you are the more adventurous type, perhaps this guy has the right idea?
I believe this is where we would apply the "slide" definition as that pertaining to
a slippery slope
.... as in,
Into Frickin Madness
!!!
the hell? Is he crazy? How did his head not hit the rock?
Don't try this at home kids. Or, you know...
Anywhere!
!
Finally, as I missed my musical post on Monday due to our Thanksgiving holiday, I had to include a song by the Goo Goo Dolls: Slide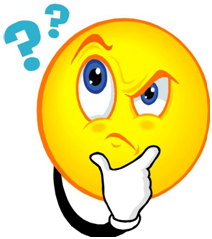 Today's Prompt: Slide