... if it ain't got that swing!
The very first thing that comes to mind, is a poem from my favourite book as a child:
The Swing
-
Robert Louis Stevenson
,
1850
-
1894
A Child's Garden of Verses
How do you like to go up in a swing, 
             Up in the air so blue? 
Oh, I do think it the pleasantest thing 
             Ever a child can do! 

Up in the air and over the wall, 
             Till I can see so wide, 
River and trees and cattle and all 
             Over the countryside—

Till I look down on the garden green, 
              Down on the roof so brown—
Up in the air I go flying again, 
              Up in the air and down!
And my kids have definitely loved to swing. For hours.
Eventually they get the hang of it, and swing around upside right...
There's no better way to spend a crisp Autumn day, then feeling the wind in your hair while twirling around on a tire swing. Your spinning feet churning up the fallen painted leaves beneath your feet; sending them upward on their own Fall journey.
Me?
I wanna feel the beat, and move my feet!
Oh my gosh... this is one of the greatest dance numbers EVER!
I mean, CAN YOU JUST!!?? WITH GENE KELLY??!1
I feel I am a good person. I think I am kind and compassionate. I'd like to think I would prove worthy.
Maybe even swing a hammer?
Whooops!!
Oh well, I guess even Thor has a swing and miss every now and then.
Good catch though Captain America -- maybe you should yield the hammer?
(Marvel Comic fans will get that. The rest of you.. just keep the faith.)
Who's more worthy: Thor or Cap?
The vote here is 2:2
Looks y'all are the
swing
vote.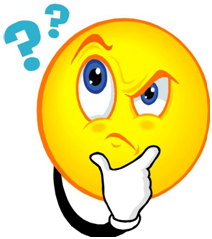 The Week's Prompt: Swing
About The Author
Leslie Botchar, aka "RoryBore", is a SAHM enjoying life one day - and one cup of coffee - at at time.
She has had several articles published in
The Huffington Post
, and hopes to one day marry her skills as Word Wrangler and Photo Ninja. Leslie spills it all on her blog
Time Out For Mom
, and invites you to join her for some Mom "Me" Time.
Connect with her:
Twitter
,
Facebook
, or
Instagram
.