It's time to Ponder with our host Brenda at
BYG Adventures
again.
This week's prompt is
Stand
.
Oh my, there are so many things that come to mind when I think of the word
"Stand."
Why, I could probably stand on my head and recount them all!
But I won't... because... well, boobs that have breastfed 3 children don't really like that.
They don't really Stand At Attention anymore, if you know what I mean.
But this is the very thing that came to mind:
Stand By Me -- great movie from my youth
More recently, this:
Arrested Development - oh my gosh, I miss this show!
Despite being born and raised in the era of Feminism, and when women were free to explore the sexuality, (and guys supposedly not caring what your "number" was - really? I don't buy it); I never was one to indulge in One Night Stands.
I'd rather have this kind of stand:
my kids are begging to do this
Or listen to some great stand up comedians. Especially now that we know
those smiles and laughs might actually be hiding some secret pain. (RIP Robin Williams)
Louis C.K rocks
some comedians have even been known to Take A Stand:
But I am very, very careful to avoid any kind of Stand Off -- well, unless it is as funny as this one.
Jeremy Renner helps too.
Most of all, just remember: If you don't take as stand - you'll fall for anything.
What do you Stand For?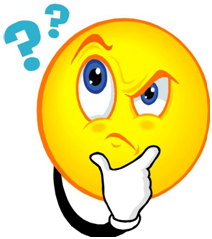 About The Author
Leslie Botchar, aka "RoryBore", is a SAHM enjoying life one day - and one cup of coffee - at at time.
She has had several articles published in
The Huffington Post
, and hopes to one day marry her skills as Word Wrangler and Photo Ninja. Leslie spills it all on her blog
Time Out For Mom
, and invites you to join her for some Mom "Me" Time.
Connect with her:
Twitter
,
Facebook
, or
Instagram
.