You know what happens when you start a new hobby like photography?
You end up with A LOT of pictures.
And where do all those pictures end up (I mean, besides your blog if you have one)?
I can tell you where they
don't
end up: on a wall.
Nope.
Pretty much every single shot I've taken is safely (?) stored on my lap top hard drive. I think I have remembered to transfer some of my favourites to a memory stick; just in case. Months ago.
And I do upload to my
Picasa Web Album
also.
Also to Instagram and Tumblr.
In case you haven't guessed, I am not the paranoid
someone will steal my photos
sort.
Basically, my pics be waiting patiently for their creator to come along and Frame them up nice.
Which naturally makes me start to ponder about what Frames I should use. And how. And where.
And.... well, basically: a lot of pondering.
Wood?
Flower?
Cork?
Yeah - Drink.All.The.Wine!!
Do I buy cheap ones? Or look for antiques in a local thrift shop?
Do I just let the kids eat Popsicles at every meal, then hand them some spray paint at the end of the summer?
As I am
Googling
Pondering, I notice that frames can be used for many other things other than pictures.
Sometimes, it's Not Even A Frame!
photos in bottles
photos on hangers
recycled drawers
Obviously, I need to start thinking outside the box.
Get a new Frame of Mind; if you will.
There really are so many options. No sense getting "boxed into" one idea.
I just need to pick one "basis" to start: a framework perhaps. And then I can let my creative side run wild.
Or, you know, just get one of those fancy moving frame
dohickeys
.
Kodak Digital Frame
I think the choice is rather clear.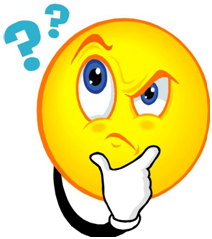 About The Author
Leslie Botchar, aka "RoryBore", is a SAHM enjoying life one day - and one cup of coffee - at at time.
She has had several articles published in
The Huffington Post
, and hopes to one day marry her skills as Word Wrangler and Photo Ninja. Leslie spills it all on her blog
Time Out For Mom
, and invites you to join her for some Mom "Me" Time.
Connect with her:
Twitter
,
Facebook
, or
Instagram
.