Nature is so beautiful, isn't she?
Just look at that dreamy, mellow sunset.
All is calm. All is bright.
Liar!
Oh yes, Mother Nature can go from peaceful serenity to raving bitch in about 2.3 seconds --- as we discovered the other night.
I took this shot on my iPhone at dusk and came inside to get the kids ready for bed.
All of sudden the sound of fury came 'round the side of our house and I ran for the window to discover birds flying all in the same direction. Fast.
Kinda like this.
sorta.
Hurricane A-Comin!!!
Also, I really need to watch
The Little Mermaid
again with the kids. Ariel and Eric are my ship.
Anyway, the moral of the story is, if you film a storm and your daughter says "
wow, it looks like our tree is going to come down
"....
.... it will.
Or at least several pieces of it.
On my lilacs.
Dear Mother Nature: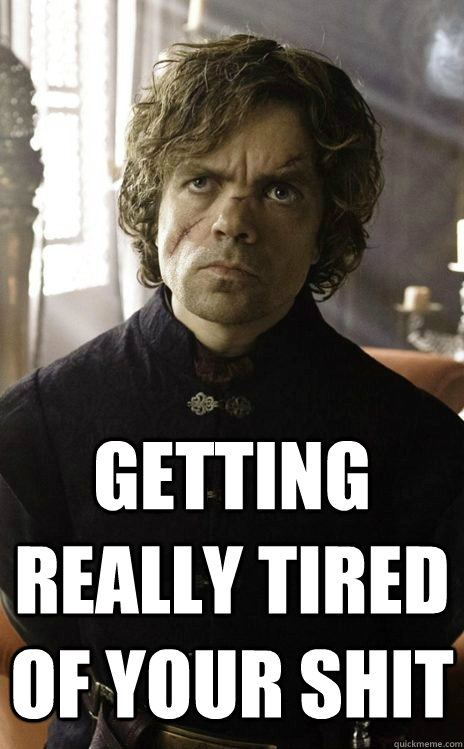 Thus, I am a bit behind on blogging now -- just as I was catching up -- as we had to deal with clean up. Left Brain wouldn't let me use the chain saw.
Smart man he is.
Today's co-host is Eloquent Obi – she came up with the last two statements!
The statements:
1.
Late at night
is the
best time to write
.
The house is quiet and for some reason inspiration just finds me.
I've been trying to do more during the day, and I find it just doesn't work for me.
2.
I believe
the best
moments in life as the ones where you step outside yourself briefly, and absorb something greater.
Except big storms.
Those you should avoid.
3. I feel
excited
about sports - which means Hockey Playoffs!
But I don't paint my body or anything like that.
I just may wear the same shirt for 2 weeks. Don't even argue that it does not help my team.
Just don't.
4.
Life
is better with
a side of humour
.
Also A&W onion rings.
Because when I am hungry, the bitch stick can get stuck real quick too.
About The Author
Leslie Botchar, aka "RoryBore", is a SAHM enjoying life one day - and one cup of coffee - at at time.
She has had several articles published in
The Huffington Post
, and hopes to one day marry her skills as Word Wrangler and Photo Ninja. Leslie spills it all on her blog
Time Out For Mom
, and invites you to join her for some Mom "Me" Time.
Connect with her:
Twitter
,
Facebook
, or
Instagram
.