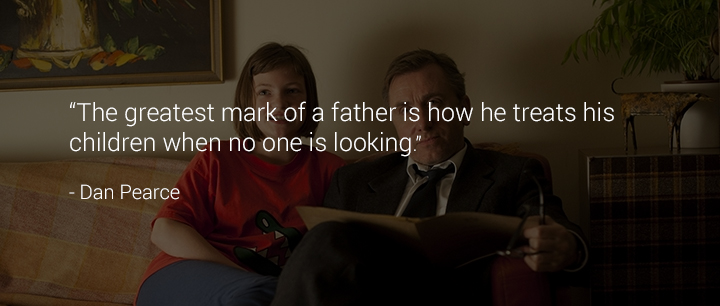 man of my heart
love of my life
father of my children
Guardian and servant of a city
A Godly man in a ungodly world
And you ask me how I do it all?
sharing laughs
sharing life
sharing parenthood
sharing love
shouldering burdens
this is what true strength looks like
feeling blessed
feeling cared for
feeling loved
feeling safe
I cannot speak only of a mother's love; for fathers are unnoticed, unpraised, and under valued enough today.
I see you.
through the tears
and through the fears
spilt milk and Lego minefields
you're there for at all
the giving of your Time; is a great inheritance
It's easy for children to have a father. It's so much harder to be a real father to your children. And every day, as a working father, you show that this also means you
Have To Work at being a Father
.
I know it means even more man-hours in an already busy day; but it's good work. Most men, no matter the childhood you experience, can learn how to be a good dad. The most important part of that -- the best gift you give us; is that you want to be.
Thank you for not just talking the talk -- but also walking the walk.
Every. Day.
There are many things that bring me joy: as a woman, as a wife and as a mom. So much I strive towards to being the best I can be in all those roles.
And yet... the really best part of my day, is when our children run to the door yelling "
Daddy!! Daddy's home.
"
"A truly rich man is one whose children run into his arms when his hands are empty."
About The Author
Leslie Botchar, aka "RoryBore", is a SAHM enjoying life one day - and one cup of coffee - at at time.
She has had several articles published in
The Huffington Post
, and hopes to one day marry her skills as Word Wrangler and Photo Ninja. Leslie spills it all on her blog
Time Out For Mom
, and invites you to join her for some Mom "Me" Time.
Connect with her:
Twitter
,
Facebook
, or
Instagram
.