I am back
Pondering
this week with our wonderful host Brenda.
The prompt this week is: Ring
And what do you know, the moon must have known!
Blood on the Moon!
A large red/yellow ring of fire around the moon. A sign of trouble not far behind, and bad things to come.
Technically, it's a lunar eclipse..... so um, let's do science kids!
The moon will pass completely into the shadow of the Earth producing a striking total lunar eclipse. The total phase throws an eerie reddish color across the face of the moon. The Earth's atmosphere acts like a prism, bending a little sunlight into the shadow and giving it a copper tint. In essence, what falls on the eclipsed moon is the light of all the sunsets and sunrises on Earth.
If you have watched the movie Practical Magic, you know that you will need the stone Tiger's Eye to ward off any bad magic resulting from such an omen. Nicole Kidman's character wore one in the movie.
Usually, we associate a ring as a sign of good things to come. A happy future.
And I have to agree, because the view from these balconies in Cuba was pretty sweet when Left Brain made a promise, asked a question, and put a ring on my finger.
(click to enlarge this picture to really appreciate the view)
Naturally, we picked up the phone to "ring" our parents of the good news afterward.
Left Brain wouldn't let me put a ring on him though.
Guys can be so funny about such things.
Dontcha think?
Honestly, he should have seen it coming.
The signs were written all over me.
April 20 - May 20 (my bday: May 13)
And just like that, we are kinda right back where we started.
Messages written in the heavens.
I love it when things come full circle.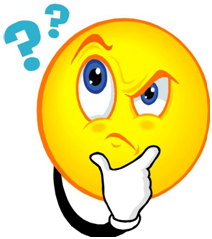 About The Author
Leslie Botchar, aka "RoryBore", is a SAHM enjoying life one day - and one cup of coffee - at at time.
She has had several articles published in
The Huffington Post
, and hopes to one day marry her skills as Word Wrangler and Photo Ninja. Leslie spills it all on her blog
Time Out For Mom
, and invites you to join her for some Mom "Me" Time.
Connect with her:
Twitter
,
Facebook
, or
Instagram
.