I don't know about you, but sometimes
on certain days of the month
I get me some cravings.
Especially after I have ranted and am left spent after
venting my spleen at all the fat shamers
.
And if everyone wants to survive those days, it's best mama gives into the beast.
The beast is cranky. It growls and drools on the kitchen floor. If approached, it will snarl, foam at the mouth, and lock small children who constantly ask questions in their rooms. It's mate senses the coming time as if a full moon on the horizon, and his car will automatically turn into the grocery store, where his feet seek the frozen dairy section. He knows: only Ben and Jerry's will save his him now.
Okay...maybe it's not quite that bad.
But, it almost always demands chocolate to soothe it's gnarly appetite.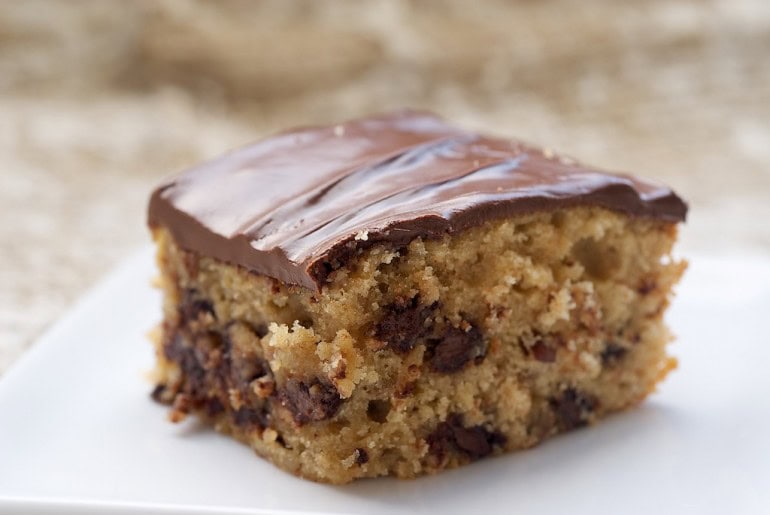 Thankfully, this tasty goodness whips up in no time.
And I love the little bite of cinnamon in it.
Chocolate Chip Snack Cake Recipe
(images and recipe courtesy of
BakeorBreak
)
Ingredients
1 & 1/2 cups all-purpose flour
1 teaspoon baking powder
1/2 teaspoon salt
1 teaspoon ground cinnamon
1/2 cup unsalted butter, softenend
1 cup packed light brown sugar
2 large eggs
1 teaspoon vanilla extract
1/2 cup sour cream
1/2 cup + 3/4 cup chocolate chips
1/2 cup chopped pecans
Instructions
Whisk together your dry ingredients: flour, baking powder, salt, and cinnamon.
Then set aside.
Beat butter and brown sugar until light and fluffy. Then add the eggs, one at a time, and mix well. Add the vanilla. When mixed well, gradually add flour mixture, mixing just until combined.
Stir in sour cream. Stir in 1/2 cup chocolate chips and pecans.
Pour the batter to prepared your prepared pan, and bake for 28-32 minutes, until done.
Remove from oven when done, to wire rack. Sprinkle the 3/4 cup of chocolate chips on top of warm cake; allow to soften for about 5 minutes. Then spread spread chocolate to cover top of cake.
Cool completely.
I used semi sweet chocolate chips because I was using them in the cake, as well as frosting the cake.
I also threw in a handful of peanut butter chips -- because the beast likes yummy surprises too.
However, they do not melt as nicely as the chocolate ones, so it ended up a bit lumpy.
Thankfully the beast only cares about taste.
And you should always give the beast what it wants.
Do you have a recipe that is your go to comfort food?
Link up with
Mama and the City
and share it.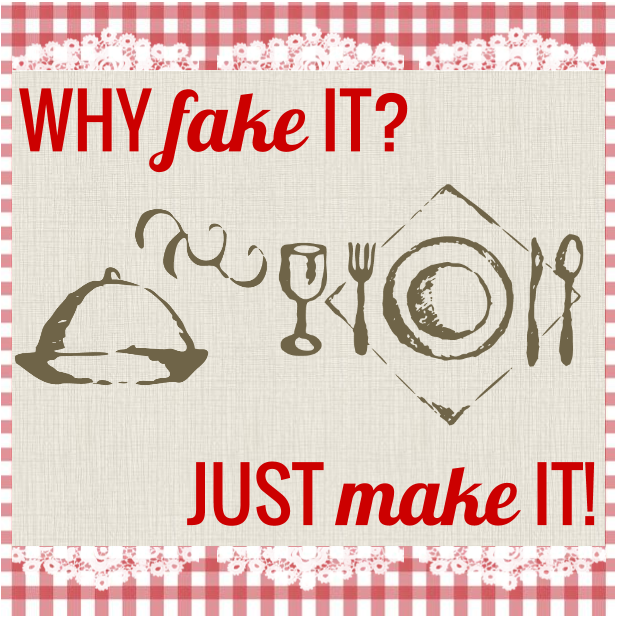 About The Author
Leslie Botchar, aka "RoryBore", is a SAHM enjoying life one day - and one cup of coffee - at at time.
She has had several articles published in
The Huffington Post
, and hopes to one day marry her skills as Word Wrangler and Photo Ninja. Leslie spills it all on her blog
Time Out For Mom
, and invites you to join her for some Mom "Me" Time.
Connect with her:
Twitter
,
Facebook
, or
Instagram
.