Do you consider yourself a Word Wrangler?
A
Herder of Vocable
perhaps?
Or perhaps words just simply fascinate you.
Then you should absolutely
Hop
on over to Brenda's for some Thursday Pondering.
(see what I did there?)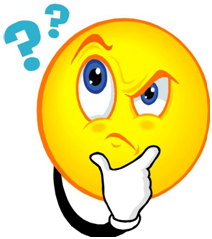 Angel Girl received some Rainbow Looms for her birthday, and time has gotten away from me while watching YouTube videos on how to do the darn things. Turns out having one of those loom machines makes it much easier.
So, I'd better
hop
to it!
In case you haven't caught on, the prompt today is
HOP.
Sadly, going to The Hop was a bit before my time, but I can still appreciate it, even if I never was
At The Hop.
Although, I have tasted some
hops
.
round here "hop" usually means we are goin' down to the creek for some catchin'
Monkey Boy is victorious! (yes, we let it go soon after)
Or more specifically, and given the time of year - we are hopping with excitement!
Hoppy Easter!!
These little Easter Nests were delicious and the kids loved making them.
All you need right here:
chocolate chips, Cadbury Mini Eggs, cupcake liners, shredded wheat crushed
1. Just crush up some Shredded Wheat (or Shreddies will work fine too.)
2. Melt your chocolate either with a double boiler, or in 20 -30 second intervals at 50% power in the microwave. (I also find a few small drops of vegetable oil will ensure the chocolate remains smooth and prevents scorching.)
3. Mix the melted chocolate and crushed wheat to make your "nest" and put in liner.
4. cool for a few minutes in the fridge.
5. Lay your eggs!
My kids enjoyed theirs, singing madly to "
I Want Candy,
" while watching this:
"Hop" 2011
Which is fine with this mom who will no longer have to be
hopping
mad at the repeated refrains
omgmakethemstopsingingletitgoalreadyorshootme
of the
Frozen
soundtrack.
About The Author
Leslie Botchar, aka "RoryBore", is a SAHM enjoying life one day - and one cup of coffee - at at time.
She has had several articles published in
The Huffington Post
, and hopes to one day marry her skills as Word Wrangler and Photo Ninja. Leslie spills it all on her blog
Time Out For Mom
, and invites you to join her for some Mom "Me" Time.
Connect with her:
Twitter
,
Facebook
, or
Instagram
.