Thursday just got busy y'all!
Actually, Life got busy.
I've got Angel Girls 7th Birthday dinner on Friday night, her birthday party on Saturday, and I am also volunteering at a community Easter pageant at my church Saturday as well.
I also just finished a great book that I will be reviewing for you soon. It's called
Smile at Your Challenges,
and it's by an amazing woman, Danielle Pashko.
The tagline:
It takes more than just going gluten free, drinking green juice and practicing yoga to solve your problems.
She has a very inspiring story.
Finally, I was restless when trying to write this post and decided I needed to rearrange my kitchen.
Right.Now
I feel much better.
A few weeks ago, I had started showing my photography for the
Through the Lens Thursday Project.
I definitely want to continue, as I can certainly use the photography practice and feedback. If you want to join the project, you don't have to do a blog post: you can also just
post to the Flickr page
. (you will need a Flickr account to do this.)
Also, I am thrilled to report that Brenda of
BYG Adventures
is back blogging, and that means a return to
Pondering
!
I LOVE this idea of exploring the various meanings of words.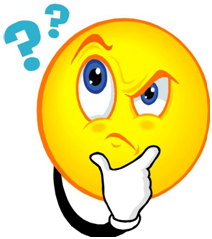 Today, Brenda asks us to Ponder: Novel
Which is so ironic because today's Through the Lens prompt is: books
Well certainly our amazing host knows a little something about the word "novel" -- since she has written several. I've had the pleasure of reading several, and eventually I will make my way through all of them.
Getting comfortable and diving into a good story is one of my favourite past times. And you can certainly tell from this picture, which books are well loved by yours truly:
behold: the guilty pleasure
As I said in a recent coffee chat: we all have a story to tell.
I certainly would love to write my own novel one day. For some reason, this is a beginning I have always had in my mind:
Scene:
One hand grips the cool metal of the bed rail, while the other clutches a well-worn notebook.

A pen has fallen to the floor as the first tightening pain hit; rolling out of sight to linger in dust like so many other things that once were necessary.

Her face is obscured by a mask of hair, which drenched in sweat has fallen forward to conceal a grimaced visage.

But the scrawled script upon the notebook is easily visible – though drops of sweat have blurred the ink…
Daddy Did You Know: Volume 12
It contains more than just neatly printed lines…..right now: it is her lifeline.
"Novel" also makes me think of
Novella
, which is a fictional prose that is longer than a short story, but shorter than a true Novel. One of my favourite movies, was actually a novella by Truman Capote.
You can also have a
novel idea
!
Such as this example outside my local town library:
The Book Lending Tree: Take A Book: Leave A Book
To me, a great novel can change your life. Change your perspective. Change your direction.
A great novel captures life in such a real and vivid way, you can be transported into that reality. Your own life briefly forgotten. A great novel can give you the courage to fight injustice in a big world; even if you are small.
Left Brain's bedside table has one book to rule them all
Even our children have their favourite stories that blend in with other toys into the landscape of their lives.
Monkey Boy's book shelf and Lego Mini-figure Shelf
although, that photo above was actually Take 2.
Here is Take One:
Really Monkey Boy?
A photobomb?
Not exactly
novel
these days.
*All pictures shot with Rebel Canon DSLR, excluding the book tree*
Through The Lens Thursday is a self-improvement photography project that Alison of Writing, Wishing and I (Greta at GFunkified) are doing this year.
About The Author
Leslie Botchar, aka "RoryBore", is a SAHM enjoying life one day - and one cup of coffee - at at time.
She has had several articles published in
The Huffington Post
, and hopes to one day marry her skills as Word Wrangler and Photo Ninja. Leslie spills it all on her blog
Time Out For Mom
, and invites you to join her for some Mom "Me" Time.
Connect with her:
Twitter
,
Facebook
, or
Instagram
.