Good day and welcome to the Coffee Chat!!
Guess what?
I have another cold.
I am not quite down and out, but once again with the achy, stuffy, sneezy, coughing so I can't rest and feeling under the weather sad song.
And if you know me..... well, you'll know that makes me a non happy camper.
And you should know how much I like to camp.
Are ya sensing a theme here?
Kind of like a little round of Peek A Boo I See You on the chat today.
I see you little Peeper Pony
Oh, and I also like horses.
And I am THAT girl that had one - once upon a time.
So, what else do you know?
Tuesday, February 25th/14
If you really knew me, you would know....
If you have not previously noticed the link in my Featured Slider above, it may help to first learn
Where I Am From.
I'll wait.
(and if you really, really know me then you know I am actually not the most patient person. I consider it a sign of an active and high functioning mind. Let's just go with that.)
Anyway, if you read that poem, you would see that I am from a pretty amazing, loving legacy.
Besides loving homemade goods and woodsmoke, you will see that I am pretty much a straight shooting, what you see is what you get kinda girl. There will never be a hidden agenda with me.
I have my opinions, but with respect to my listeners, I get that everyone doesn't need to hear them. I won't shy away from something controversial, yet, I see very little point in getting into war of words on any social media. This is my safe place - I'd like it to also be one for my readers.
I share of my heart on this blog because I want to see other women/mothers/wives lifted up, encouraged, supported; and part of that is by being authentic. Whatever you are experiencing: you are not alone!
But I also know what to hold back. I don't post every little thing about my family because some stuff - is just for us. My marriage is entitled to it's secret moments; whether they be good or bad.
It's not always my story to tell.
And clearly..... I am more than a little bit country.
Yep, Cowgirl me on her horse.
But --- since
no one is ever just one person
; I am also a little bit rock and roll.
A little bit Bright Lights, Big City and had the designer the heels to prove it.
I liked to party when I was young. Dance.Floor.For.Hours
So off to University I went with dreams of the city girl cosmopolitan life.
And Yes!! I did drink to that!
Cosmos Cheers!
And you know, that was fine too.
I am glad that I explored that part of me too. I am glad I saw the sun come up on too many mornings. I am glad that I saw a bit of the world, even if it was sometime in reckless manner.
I learned.
But if you know me, and you listen close, you will often hear me say:
What You Feed Will Grow.
Which only leads to follow, how can you be two people?
Would you not forever be at war with yourself?
A body cannot serve 2 masters, and thus: Crossroads
Right....or..... Left?
I have a theory.
A theory that the most content people on earth, the most adjusted if you will; are those that have harmony between their internal desires and their external life.
There is no conflict. You know the path and you walk it. You are true to yourself.
I assume this also means, you must Know Thyself.
I am not convinced that Inner Work alone, will achieve this.
What if, those of us at war between two opposing sides, Cannot Change On Our Own?
Because ...... I'm the girl without an earthly father who put her trust and faith in an unseen Heavenly Father. A stubborn soul that did not ever wish to be caged, who somehow let her steps be determined by her Creator. When the majority of the world has said the opposite is true.
Big.Bang.
The data is overwhelming you say.
I say data - without emotion, empathy, compassion, love --
doesn't make a very good story.
And if you really knew me, you'd know: I have a story to tell.
But don't we all?
And there is no harmony, if everyone sings the same note.
Did I not say that the writing here was about to get real?
Don't worry, it's still me.
I'm still the girl who loves and sometimes lives for things like this: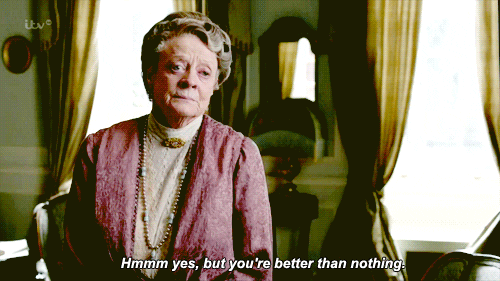 So, tell me a little about you.
Next Week: The Secret of Passion: How does one find their passion?
About The Author
Leslie Botchar, aka "RoryBore", is a SAHM enjoying life one day - and one cup of coffee - at at time.
She has had several articles published in
The Huffington Post
, and hopes to one day marry her skills as Word Wrangler and Photo Ninja. Leslie spills it all on her blog
Time Out For Mom
, and invites you to join her for some Mom "Me" Time.
Connect with her:
Twitter
,
Facebook
, or
Instagram
.