With all three kids in school all day, one of the things I've decided to tackle is better meals for the family.
Since I have more prep time on my hands.
And most importantly, no one talking over the music that will of course be playing while I cook.
But the dilemma?
What the heck to cook? Since I don't really do that.
The cooking gene done skipped a generation folks.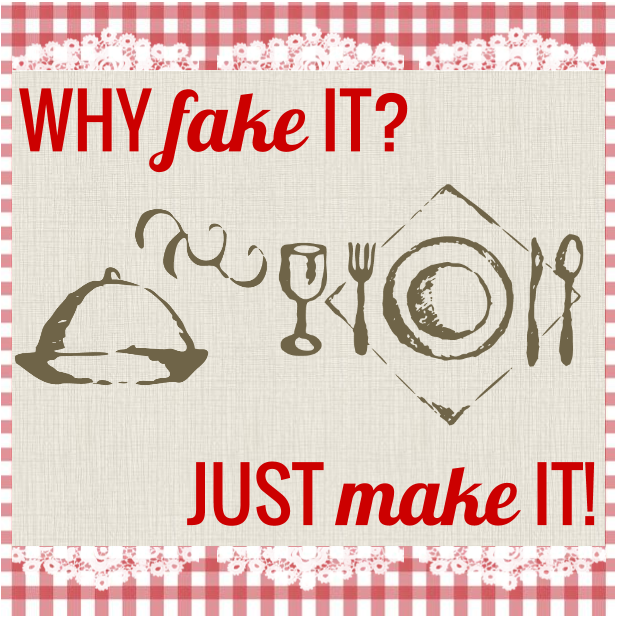 Well talk about your timely meme's.....
I hope you can join us +Bruna Myers (beeswithhoney.com) and myself in another delicious meal link up party. Anyone benefits of delicious inspiration right? Which if needed, feel free to check out (and follow) the #WhyFakeItJustMakeIt Pinterest board we created to help share and broadcast anyone linking their masterpieces with us
Perfect timing, since there is a special holiday approaching. I do happen to have some Thanksgiving recipes that are annual treats. This a great recipe for right now because the main ingredients are in season.
TURNIP APPLE BAKE
1 turnip
1 tbsp. butter
salt and pepper
2 cups thinly sliced apples
2 tbsp. brown sugar
1/4 tsp. each cinnamon and nutmeg
1/2 cup dry bread crumbs
2 tbsp. brown sugar
2 tbsp. butter, melted
Cook turnip in salted water.
Mash with butter and seasonings.
In separate bowl, mixed sliced apples with sugar and spices.
In a greased casserole dish, layer turnips and apples; finish with turnips last.
In a bowl mix the bread crumbs, melted butter and brown sugar. Place over top of turnip.
Bake at 350 degrees for 50-60 minutes.
Not mine.....since I have not made mine yet.
I also do a version that includes whipped sweet potatoes and mini marshmallows as topping.
Which is almost like a dessert really. Speaking of....
That other great in season treat: Pumpkins!
PUMPKIN PIE BITES
2 ready made pie dough OR 24 pie tart shells (you can buy these frozen)
8 oz. cream cheese
1/2 cup sugar
1 cup canned pumpkin
2-3 eggs (2 for recipe, 1 reserved for egg wash if desired)
1 tsp. vanilla extract
1 tsp. pumpkin pie spice (cinnamon/nutmeg/ginger/allspice)
optional: 1/2 cup chocolate, melted for drizzle topping
Preheat over to 350
Place your dough, or tart shells, in 24 mini cupcake pan. Use egg white to wash tops if desired.
*For a cool design effect, pinch a section of the dough, or use added dough, to make a pumpkin stem.*
Mix cream cheese, sugar, canned pumpkin, 2 eggs, vanilla, and pie spice together; thoroughly.
Spoon mixture into mini pie shells/tarts.
Bake 12-15 minutes.
Once cooled, top with either whip cream, or melted chocolate drizzle.
*you can even use the chocolate to make fun festive designs like jack'o'lantern, or leaves, turkey. Or, top each tart with a single candy corn.*
Show up to a Thanksgiving dinner with either of these; you are sure to get an invite back again next year.
Just one more thing to be thankful for.
Hop on over to
Mama and The City
to see what else is cooking.