As you can probably tell, I am enjoying Left Brain's holidays by spending lots of time.....Not here.
Oh, I am peeking in here and there, and from time to time.
But for the most part I am
sleeping in
staying unplugged somewhat.
ish.
I cannot seem to undo the leash attached to my iPhone.
We're all infected, right?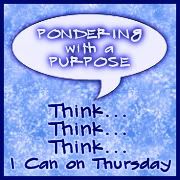 Today's prompt is: Leash
Our host Brenda thought of this prompt while walking her adorable little dog - Wants it! - Trixie today.
Alright then. I'm going with the theme.
I am the one. I did it.
I let the dogs out.
hot dog hot dog hot diggity dog
Now I have never actually put my children on a leash when out -- even with "all those kids" trailing behind me *side eye*
And not having a dog, I cannot answer as to whether dogs like a leash anymore than my children would. But it is a necessary thing to keep your dog, and others, safe.
I would think that no matter -- dogs are just like the rest of us and happy to just Go Out:
Woof, woof.
Yeah, what he said.