As I mentioned Friday, it is the May long weekend here in Canada.
So of course, rain.
Pretty much a guarantee whenever I say that I will work in my garden.
Also, camping.
Or when you invite people over for a holiday BBQ.
You know...it would be so much easier if I could control the weather.
If I was going to have super powers -- that's the one I want.
Someone get on that for me, m'kay?
Oh wait......there's a mutant for that.
Our list topic today, chosen by Lisa and Ashley, is about 10 favorite Characters in movies or TV
Oh no. You did NOT just give me permission to fangirl all over my blog?
You've been forewarned.
1. So that weather thing. One of the first comics I started reading in my youth was the
X-Men
. And my favourite female character was definitely Storm.
First she was in cartoon form on TV:
And then brought to the big screen by Halle Berry:
2. I think most would support my favourite male character in the
X-Men
and I am not even going to bother showing the cartoon version.....because of course; Hugh Jackman
The Wolverine
Everyone okay?
So....speaking of Australia......
3. My favourite cartoon character was always the
Tazmanian devil
. I had a tshirt with Taz on it when I was little and I refused to get rid of that thing until it would not even fit over my head any more.
Here I am getting my hair cut in hopes that I can wear the shirt for a bit longer.
4. Growing up one of my favourite TV shows was Family Ties. I think the character of Alex P. Keaton is one of the greatest TV characters ever. Micheal J. Fox played him so brilliantly. And I am not just saying that because he is Canadian. But the man is a definite class act in real life too.
And thanks for not invading Canada, eh.
5. I think it's important to establish where such obsessions like fangirling came to be. For me, I used to be an avid reader; especially mystery books. Agatha Christie, Nancy Drew, The Hardy Boys, Trixie Beldon.....Wait. Hold up. Back up.
Did you say Hardy Boys?
Well, one of them anyway.
First ever wall poster:
Shaun Cassidy
And of course
He Sings Too!!
I actually saw him in concert at the Ottawa Ex and met him later in the evening.
SQQQQUUWEEEEE.
Really, there was no turning back after that.
6. Sometimes the best character is actually two characters. A great pairing. Like jam and peanut butter, or beer and wings.......or Scully and Mulder.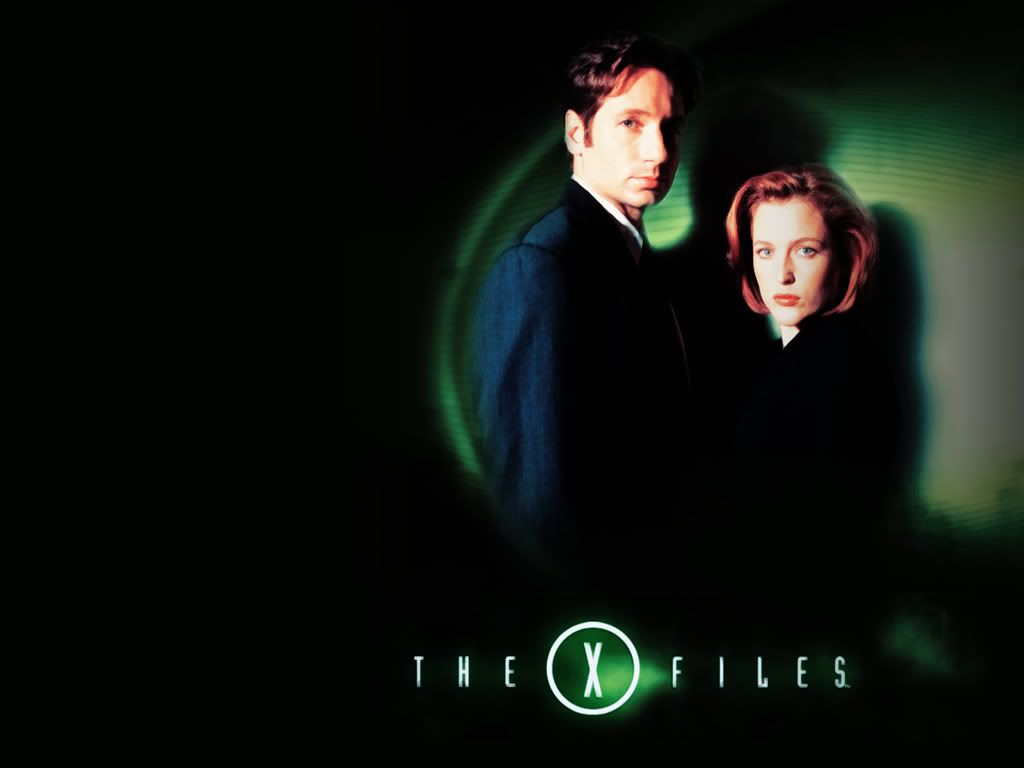 7. And there are so many buddy movies out there we could do a whole year of Listicles: Dumb and Dumber, Tango and Cash, The Blues Brothers.....but for me, there's no bromance like a couple of Saints.
I give you "
Flandus
"
Sean Patrick Flanery and Norman Reedus as "The Boondock Saints"
What can I say. It's an Irish thing.
Plus, they are feckin hilarious! I cannot post a video because it most certainly would be NSFW.
Just look them up on YouTube if you are curious and like to laugh at hot man-child antics.
8. Audrey.
That.Is.All
Best opening sequence. Best song. Best.
9. Some say it best, without saying anything at all:
Please please put "City Lights" on your bucket list.
10. In closing, like any good fangirl, I must take this opportunity to send a very clear message to the powers that be over there in Entertainment Land:
Yes I know it's just a TV show, but this is one of the best shows AND characters to come along in long time. From his first entrance, I think it wasn't just us fangirls who sat up and took notice.
So enjoy some of Daryl's finest moments (warning: language and zombie killings).
The Walking Dead is not every one's cup of tea ...because.. Zombies!! And I resisted watching myself for the first 2 seasons. But someone said it was very well written and that the focus is more on this group of survivors and the moral dilemmas they face. That really interested me, so I gave it a chance. Now hooked.
And yes, I do realize that Norman Reedus has made this list twice.
Trust me, this very easily could have become the
Renner, Reedus, and Reeves
show!!
Honestly, doesn't everyone know the three "R's"?
Good Lawd.
I think I did quite well in my attempts to diversify.
Bring the Zen.