I've been having a little trouble getting back on schedule since March Break and the Easter holiday.
Sorry if I have not been visiting your blog in awhile.
I've also been doing a lot of research for some future articles I would like to write.
I promise to catch up with everyone as soon as I
take a nap
can get back on schedule.
Here's my Promise Sign: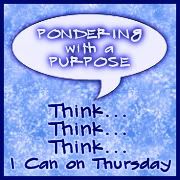 Today's prompt is:
Sign
This word become the word this week because of something Les said last week..... I will let you go back and read the comments if you're that interested.....
Wow - look at me! All inspiring and stuff. Thanks Brenda; glad I could contribute to ponderings.
So the first thing that I thought of was this comedian:
And then since my local church recently changed the hour which it starts on Sunday morning and posted it on their sign --- I naturally thought of these:
I never knew I was
yelling
speaking the words of God!!!:
I was originally concerned more about skunks...but this is a curious one too:
Finally, since this is April in Canada, I am naturally on the daily lookout for Signs of Spring.

Nothing to report here folks.
Here's my sign.