Did you ever have one of those days where you just repeat the following rhyme over and over and over again?
Iamslowlygoingcrazy
by
motoko_usagi
Yeah that.
So often sung to myself this past week while Left Brain was visiting his brother for a surprise birthday party.....all the way across the country.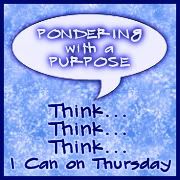 Today's prompt is: Switch
I find that this word has so many meanings and can be used together in a sentence to mean different things. Try this out for size: Did you switch the switch this morning after the time switched to Daylight Savings Time?
Yes, several times, I wanted to
switch
places with him.
Here's a few:
He had fantastic dinners no doubt since his brother is in fact a CHEF.
Yes, a
switch
from Kraft Dinner and hot dogs, grilled cheese and pizza would be most welcome.
Since I am not child who wants to eat Same Thing Every Day.
Beautiful scenery. He was in Vancouver where spring actually does arrive, so no doubt a switch in temperatures would also be welcome. Yes I know, Vancouver = Rain.
However, Rain --- still a better love story than the snow we got.
Left Brain attended a bona fide grown up party at fancy restaurant.
Me? Host daughter's 6 year old birthday party at home with eight 6 year olds.
The noise: like a switch to the
arse
ears.
However, Left Brain did come through for me in a very big way. As you know, I am prone to some serious Fangirling on occasion, and since FanExpo was happening in Vancouver on the weekend, and I promised
untold favours of a certain nature
begged and pleaded with him to obtain a certain actor attendees signed picture.
Sean Patrick Flanery
For those of you not familiar with Mr. Flanery, he is perhaps best known for the
Young Indiana Jones
series, OR, if you are ultimate loving Boston crime movies fan and Irish like me; most often spotted with this guy:
Sean Patrick Flanery and Norman Reedus: The Boondock Saints
Since I am a big fan of the movie
The Boondock Saints
(not recommended for everyone since quite violent); I would most definitely have left my children all the way across the country just to
switch
places with Left Brain for this moment:
Sean is saying my name here.....we're like so tight now. Because he's my new BFF, of course he signed this for me:
(okay, so Left Brain and his wallet may have had a little something to do with it too)
So be forewarned Reedus, if I have to become a zombie myself .....I am coming for the "
aequitas
" version too.
"
So Left Brain met an actor from one of your fave movies, while you stayed home with the kids. big deal. Bet you really wouldn't switch all those wonderful butt wiping bonding moments in reality, just to get some famous actor's signed picture.
"
Yeah, yeah, granted. Perhaps not.
If This Also Had Not Happened:
Yes, yes....that is my husband with Sean Astin of Lord Of The Rings Samwise fame
For those of you Not new to this blog: Lord of the Rings are the ultimate movies for me. In fact, Left Brain and I even attended the screening of the entire Trilogy in one day - with the midnight premiere showing of Return of The King - together. That's how serious we are.
Left Brain also got a signed picture from
The Goonies
, with all the kids names too.
Well, I guess that makes my hubby a star in his own right. Doing this for all of us.
Yeah, I wouldn't
switch
him for anyone.
And he's especially a trooper since he is adjusting to the
time switch
of West Coast to East coast today, yet let me sleep basically all day. (I really was that tired.) And watch stupid videos on my laptop. And made supper. And put the kids to bed.
You know, kinda like I did for the past week.
Yes, this switching places thing is great fun!
Hopefully my star turn will come in the future. Because I happen to know that Norman Reedus and Elijah Wood have done a little movie called
Pawn Shop Chronicles
together.
Sounds like a good opportunity for a particular Stay At Home Mom to
switch out
her yoga pants and tshirt costume for that of Fangirl for a day.
But decisions, decisions.
Do I dress like a Hobbit......or a Zombie?