It's the weekend!
Left Brain is off work.
Winning.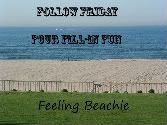 Each week, Hilary lists four statements with a blank for you to fill in on your own blogs. If you want to join the fun and come up with four fill in's of your own, please email them to her at Hilary(at)feelingbeachie(dot)com.
This week's co-host is Uttley from
Uttley's take
– he came up with the last two statements!
Spread the word about this hop….
tweet,
FaceBook share
, and
add the linky
to your post…
This week's statements:
1. Sometimes
I feel bad when
I am
sleeping in and Left Brain is up with the kids.
But I find if you stuff a towel under the locked bedroom door.....you can't hear the yelling anymore and you fall right back asleep.
2. When I wear
sexy undergarments
I feel
..... you guessed it......Sexy!
Note: Victoria Secret sexiness ends by 8pm at the latest at which point, I am more Underoos comfy-sexy like this:
3. When in doubt,
Go ask your father -- I'm not the parent you're looking for.
4. The easiest way to
make your favourite ice cream last longer
is to
not tell the rest of the family you bought it in the first place
.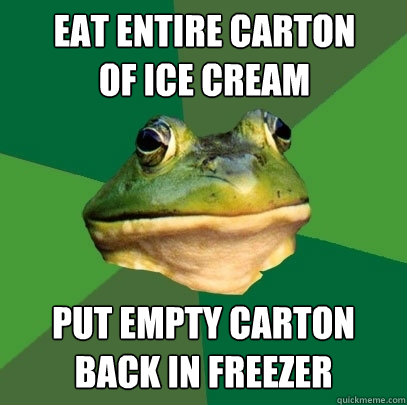 Well Played entire family. Well Played.
In other news, I've finally completed all the laundry from the raging, plague like illness that swept through the house.
All your underwear are back in your drawer and clean.
Or......are they?