So my Valentines' Day started off to a really great start.
Here's the Tweet:
so...my Valentines started with my toddler somehow spreading sh$t all over the bathroom. Can you feel the love? :/
Followed by this next one - after clean up of course. And the loss of all nasal hair due to intensive bleach inhaling:
cleaning up a crap covered bathroom can really mess with your "love and squeeze him and call him George" fuzzy feelings #ValentinesFail
Dearest ZooZoo: Thanks for a most sh#t-epic Valentine's Day.
Also, I told Left Brain who was at work, because he's always at work when things, especially shitty things, tend to happen
You owe me 1 million dollars.
I cannot tell you why, because the trauma is too great.
Just trust: you're glad you were not here.
Left Brain, being an intelligent man...and well, of left brain thinking knew the proper response:
cash or cheque?
Of course being of the one income family persuasion, this is clearly one of those times when it is the
thought that counts
. Still, and again -- being Left Brain'd -- he does know how to
cover his ass
make the most of the checkout line tempting offers:
Start heart day with poop; end day with chocolate.
#
winning
And no. I have not ate it all yet.
But I will be doing as the Kit Kat says and taking a bit of a break.
My mom arrives today for the weekend and the family holiday that is on Monday.
And since I don't want her to
ground me from the computer
drink all the wine without me
not watch the kids while Left Brain and I have a date, I will be taking a blog break for the weekend.
I will miss participating in all my regular memes/hops.....but I am sure she will allow me some reading time for
keeping her wine glass filled and sharing my chocolates
good behaviour.
Feel free to hop on over and visit some of my favourite places on your own though!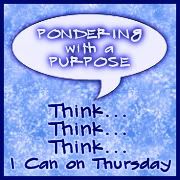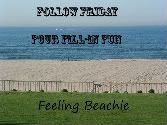 http://www.xmasdolly.com
And remember,
Tuesday Coffee Chat Linky
is open until Monday at 10 PM EST.
Our chat this week was
Night Owl, or Early Bird?
See ya next Tuesday for Coffee Chat when our topic will be:
who is the Most Romantic Character? It can be literary, film, in a song.....you decide. Just convince me he/she is the one.
Have a great weekend everyone!