Another nasty cold has descended upon our house.
This time it is little ZooZoo who is hurting the most. And this is not good....because she is the kind of kid who whines continually when she is sick.
There's just so much whine!!
So um....yeah: send wine!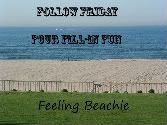 Each week Hilary lists four statements with a blank for you to fill in on your own blogs. If you want to join the fun and come up with four fill in's of your own, please email them to her at Hilary(at)feelingbeachie(dot)com. If I used, she will add you as co-host to the hop!
This week's co-host is Tami from
Empty Nest in Il
– she came up with the last two statements!
I would LOVE it if you could please help me spread the word about this hop…. So, please tweet, FaceBook share, and add the linky to your post…
This week's statements:
1. When I am on the phone I have to
hide from my children
. They are on to the bathroom trick now and I no longer have a closet door: anyone got any other hiding suggestions?
2. I have a
tattoo.
And I would like to get another one. Maybe a white ink one on my wrist.
Sorry....I had to Google Search and paste a pic......mine's in a place I cannot photograph ;)
but mine also has a blue rose entwined around the Maple Leaf
The one I want, but with white ink:
3. I started blogging to
get back to writing daily, connect with other woman/mommies, and most of all have something that meant I took time "just for me".
4. My worst habit is:
I can be very impatient, but not sure that's a habit? I can also have a bit of a potty mouth when I choose. Mostly, I choose NOT.
Probably not best to get on my bad side though.
Have a great weekend everyone!