Just a few photos from the last week:
ZooZoo loves her K-9!
(a stuffed toy representing an actual police dog that works for Kingston Police. His name is Knox.)
A new fabulous bedtime story to read!!
(review of McGuffy Ann Morris' great new tale will follow soon. In the meantime you can find Ann at
McGuffy's Reader.
)
They LOVE this book. I've already read it 436 times.
Back to the weekly routine:
(I apologize for the photo quality -- I am hiding in a corner checking my email on iPhone..and dodging disapproving glances from other parents. Ack - I took a picture, gimme a break.)
swim lessons. first time for ZooZoo
I get asked quite frequently what we do with all this snow up here.
Um, same thing we do in the summer - Play!
not quite getting the Snow Angel thing...
ZooZoo's snowman
Hey Grandma:

we f

ound your garden lanterns! also, oops!
Have a great day - check out others pics at Hilary's.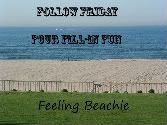 Also, I invite you to stop by Just Jennifer's fabulous blog today to see my guest post - GO HERE.