I am laying abed this beautiful
Saturday Morning, Afternoon
, Mid-Evening....
It may be related to the following Tweet:
To sum up: Big Hill, lotsa bumps......I went down -- Fast. I hurt.
There - you're all caught up.
Thanks to Left Brain being off work today, I am able to lounge prone and in pj's still..... and catch y'all up on some changes here at
Time Out For Mom
.
You may have noticed my new "
What's Hot
"
slider
up there under my Blog Header.
From this slider you can access several Featured Posts here at
Time Out
and other websites. You can navigate via the dots underneath the slider, or let the slider automatically cycle through the click able images.
Most importantly, clicking this image:
Will lead you directly to the weekly Coffee Chat Sneak Peek Topic.
As per this Tuesday, January 8th:
Coffee Chat Sneak Peaks
Coffee Chat is on temporary hiatus for the Christmas holidays.
Merry Christmas all!
The chat with return on
Tuesday January 8, 2013
with the following topic:
"In the coming year, I would like to....."
Complete the above statement as you will.
See an image you like on
Time Out
and want to add it to your
Pinterest Boards
?
Such as this awesome recipe:
Simple hover your mouse over the image until you see this lovely graphic:
Click the pin image and Viola! You can easily add the pin to your boards!
Due to my aching back, last night I could nothing but veg in front of the TV for a good movie with Left Brain. We watched
The Bourne Legacy
. Which was very good, but may or may not have contributed to my aching back......because I was on the edge of my seat almost the whole time.
Also, I may have a new crush: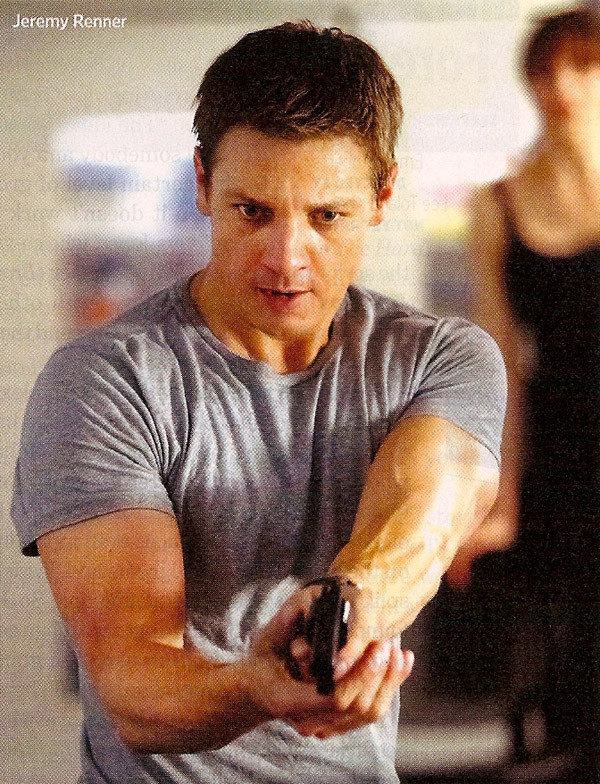 I know he can shoot - because he's also this guy:
Hawkeye
Oh, and also this guy:
Ah yes. All very impressive indeed.
But....
........
can he ride?
C'mon Hollywood: Make It Happen.