The "B" word.
No....not
that
one. (although, let's face it....it is)
The most dreaded of all words......did she really?
Oh yes she did.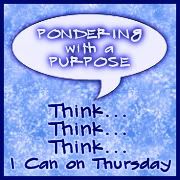 This Week's prompt:

Balance
do you feel out of sorts? Off balance?
Or .... how do you keep balance in your life
I have wicked ninja balance.
S'sly. And stop laughing.
I surprised.....and perhaps scared the crap outta....Monkey Boy the other day by executing a near perfect round-house kick.
I said stop laughing.
No children were injured in the act.
You know I love the action though.
Although, I am quite certain this is not what Brenda meant. But I gotta tell you, if you are feeling out of sorts and off kilter and ready to
POP!
Kick something.
Trust.
Let's talk a closer look at that image, m'kay?
Look at Chuck's body.
Or, if you are not a Chuck fan (um, you should probably run now), I'll give you some other examples:
oh, don't look all surprised he showed up
first appearance on the blog me thinks?



Girls fight back now! I really can do this.
Look at their bodies.
It's okay, I'll wait if you want to linger.
You see the same thing each time: feet planted, shoulders to hips squared, arms ready for defence, offense or just to balance ....the whole body is aligned. Eyes on target. All energy is focused.
And I am willing to bet, none of them fell over.
Perfect balance. I imagine it's essential to a good stunt/fight scene.
One miss-step.....and someones injured. Production shut down.
And not life? Is it not also a good metaphor for balance in life?
Think about it: what if your feet were planted on firm ground - right on the path you should be?
Your hips and shoulders are facing the task before you -- not turned away in fear, distaste or indifference. Your arms are available to lift objects in your way, or protect you from what may come flying at you. Your eyes are on locked on the prize; they do not waver. Your breathe comes shallow, steady....sure. And all that energy is unleashed directly on target.
You do not falter.
What might one accomplish then?
Quite honestly, I don't think there can ever be perfect balance in life. I think true balance is often a mixture of the heavy and light. A very fine point from which the needle must sway back and forth from time to time, before eventually coming to rest at centre.
Life really can be a tightrope at times. I prefer to walk it with the pole of humour to help me keep my balance, but you may choose something else.
And for those really tough challenges or dark days, when even my sense of humour cannot cut through a harsher reality. Days when even my strong faith is sorely tested.....
....well, sometimes, I'm just in the mood to kick a little ass.