Have you been reading my poetry challenges?
There will be a quiz....you knew that right?
Ha. Rest assured; I have no time to be making stinkin quizzes.
You might recall that I was quite
STUCK
on the last challenge.
Mostly because I felt I was also stuck under too much
STUFF
.
I was merrily a-Pinning away, yet, that's the problem with Pinterest -- you spend too much time pinning, not enough time doing.
Oh my: If only I had some time to kill.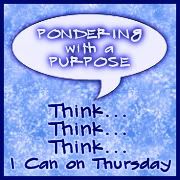 This Week's prompt:

Killing time
"This killing time.. is killing me."
Is that true for you too? Do you spend a lot time wasted just trying to make the time go by faster? Or do you kill time when you should be doing other things?
I rather cheekily replied in a comment to my dear "love ya like a sister" friend Brenda, that I didn't understand the question. What is this
killing time
of which you speak?
You see, right now my season is the busy one of taking care of home and children. Actually, mostly the latter. With 3 them, the poor house doesn't even get its due time. Even my evenings are spent doing things I didn't get to in the day. I am never just watching a TV show. I am watching a TV show and folding laundry. Or cleaning up the living room. Or working on a craft for the kids the next day. Or doing some kind of exercising. (ok, maybe not always that last one.) I am always multi-tasking.
Or I am blogging - which I might add - and if you argue I will have to throat punch you - is NOT wasted time. Not if your dream is to be a writer and you are busy perfecting your skills.
I am actively writing. And when not doing that, I am reading others for inspiration, encouragement, education and enjoyment. It
is
kind of like work some evenings. (hello Google Reader....long time no see.)
The point is, I cannot recall a time when I simply sat down to "veg". Even when I am on the computer, I am not just playing games, or Googling images of Gerard Butler in a
kilt making me breakfast.
(fine, once...but just that once.) I am working.
So while I wish I had the free time to do something like this:
Besides the fact that my lawn has frost on it right now, I am more likely doing
something
in my so called "free time."
Today for example, Left Brain took Zoo Zoo for a walk in the woods, which should have meant I had at least an hour to take some mommy time, right? Nay, Nay.
I completely cleaned and organized Monkey Boy's bedroom. Now I hear you saying: "that's your own fault. You should have taken that time to just relax." Yes, maybe. But you didn't see his room. Due to the fact that my boy child will not be content until he has All The Lego; some major organization was long over-due. He also has every single paper EVER from school thus far.
People -- there was a forest of dead tree in his room, No Joke. It completely filled my paper recycling bin - that was just emptied yesterday. When I had to drag it out to the curb Just In Time for the trucks because Left Brain exercises his free time much different than I. *side eye*
My mind has been much cluttered lately, and I am sure it is because of the cluttered state of our home. Not acceptable. You know how I hate to be all vexed and such. Thus, I sacrificed some me time to
Get Stuff Done
.
And truth be told, though the only thing "killing" is my back: I do feel much better.
And, since I had 2 of my favourite shows on TV last night, I made sure I used my time to the best advantage.
I'll show my pinteresting work.
fabric covered diaper box for storage
tennis ball cut to be a hanger/hook
painted mason jars for storage
That tennis ball one?
Just kills me.
What do you do when you find yourself with time to kill?
Also, do you like babysitting?