Do you know exactly how many mini chocolate bars you need to consume before you actually start to feel ill?
6
And one roll of Rockets.
Also, sour gummies!
So I hear.
Finally, this may or may not have been a kid-tested experiment.
I plead the 5th.
But I am still declaring Halloween 2012 a Scary Smashing Success!
what you can't see is the ultra funky purple fake eyelashes I am wearing. I had to stick them on with Angel Girls' craft glue because I didn't have anything else. I'm fine.



kinda like this, but PURPLE
Is this blurry.....or have I eaten too much sugar?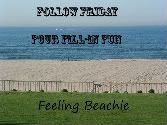 Each week, Hilary lists four statements with a blank for you to fill in on your own blogs.
If you want to join the fun and come up with four fill in's of your own, please email them to her at feelingbeachie@gmail.com. If I used, she will add you as co-host to the hop!
This week's co-host is Beckey from
really, really, real housewives
- she came up with the last two statements
Spread the word!
tweet,
FaceBook share
, and
add the linky
to your post.

This week's statements:
1. Growing up
without a father has further reaching emotional upheaval than I ever imagined
. But having an amazing, loving and God-fearing mama can make all the difference in the world.
2. Wouldn't
a cure for Cancer
be wonderful? C'mon guys lurking behind the scenes: it's
Movember!
!
STAY TUNED:
I will have a special guest with a very important message coming soon!
3. If I hadn't
said "no" that day
, then I never would have
found my way back home
. Some who wander, are lost. But not forever. A tale to be continued at a later date.
4. When I
take a bath
, I like to
read a book, drink some wine, have a snack
. It's a whole production really. "Tub picnics" are a serious matter folks.
Have a great weekend everyone!
If you like free stuff, there's till time to enter my SWAG Giveaway - click here!