Hey! You know what I haven't done in awhile?
Not that. And wait....how do you know; about
that
?
Oh, because I was away last weekend?
Why do you think we installed Skype before I left?
Just kidding.
Fine, I may have done a wee boob flash.
He's a Left Brain....you can't overwhelm them, ya know?! LOL
Sorry Janice, I've digressed.
I assume that's not the
colourful
you meant. Better check the prompt:
...
Today's warm up topic is "colours." It's so perfect for Autumn, I think. In fact, I love this season so much,
Alright, it's been awhile since I got my prose on, so here we go.
But first; the inspiration:
From beneath its' heavy burden
it released a single painted leaf
which torn and twisted did gracefully play
upon the damp earth-scented wind
until it gently lay repos'd amongst
the bed of its' earlier free'd siblings
there they mingled among the scatter'd keys
the pine scented cones which snuggle
under a bright colour'd robe and wait
for unsuspecting bare foot'd toes
daring to test the fresh frost of Fall
as undisturb'd it paints green blade tips
within this earthly bed of unabandon'd foliage
I plucked that lonely little leaf to spy
a multi-coloured vest of Nature's hues
mixed and blended to its' crinkl'd edges
not just lonely red, orange, yellow or green
but a kaleidoscope erupting err its dying
And whilst I too lay repos'd beneath canopy bright
consider the etch'd marks I too bear
the spots, the lines; and Mother Natures' scars
all witness to a life well-live'd
in those final moments, shall I too bravely dance
upon the breeze and in dying: still brightly shine?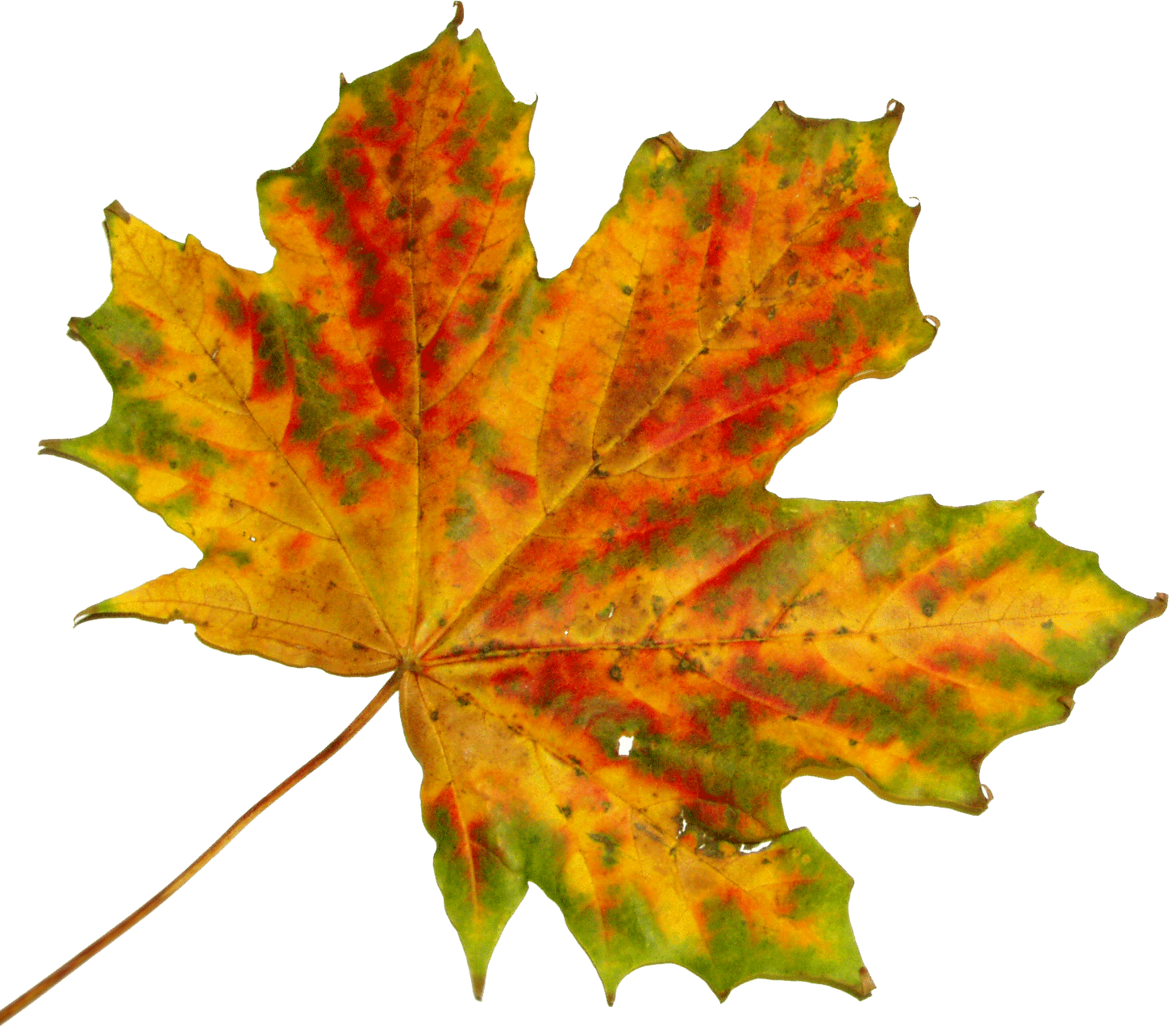 Considered a leaf...and life lately?