Do you ever feel stuck in a rut?
Down in a funk?
Out of sorts and don't know why?
There's no doubt that sometimes the season of wife and mommy can become mundane and dreary.
Oh, who am I kidding. I'm just putting out there: it's boring.
Gosh darn, mind-numbing, Dora theme on repeat boring at times.
My eldest is 8 and my youngest just turned 3 yesterday and I love them all dearly. They are my life.
But lately?
I'd rather stick a needle in my own eye than play another game of hide and seek, build a Lego tower, or catch fairies after shaking the curtains.
I know, I know..... "
this time passes so quickly!
"
Or, really? Because I am pretty sure one of them is sneaking around and changing all the clocks so that the Day Never, Ever Ends. I am mired in the mommy rut. Whatever shall I do?
I'll tell you: it's time to shake things up a bit!
When life starts to feel same old, same old -- get out there and find something new!
In fact - make a game of it. Everyone takes turns choosing something that they have never done before. A whole day of
firsts
!
And if that does not motivate you enough, you might want to consider the following:
"you're not bored -- you're boring."

LIST OF 10 FIRSTS
In no particular order, here are some of my favourite firsts.
1. Just Breathe and be brave: you might just get
PUBLISHED!!
2. Spend lots of money to go to a Blog Conference to learn how your blog can make money. Come home broke and still don't know how to make money on your blog. (hey, it said "firsts", not "winning")
3. Take a chance: meet someone new. You might make a friend for life. First fellow blogger met in real life: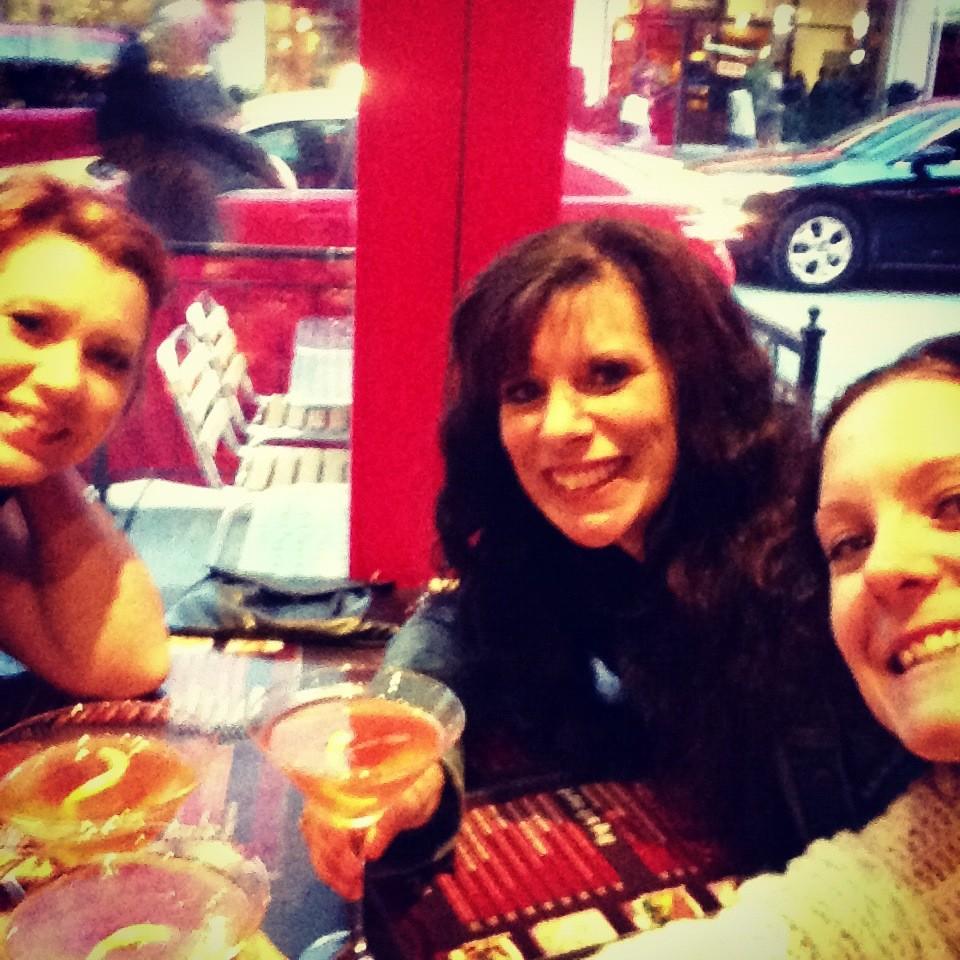 RoryBore, Absolutely Narcissism and CCSweetTables
4. Home sure is sweet, but eventually you have to explore beyond your own backyard. First trip South - Ocho Rios, Jamaica
5. Sometimes straight ahead is too predictable....and flat. Don't forget to look up. Then, go there.
First mountain climbed - Whistler, B.C.
6. It's nice to wander, but don't get lost - have a place to call home. It doesn't have to be big - love grows close in little homes.
7. PUSH!!! Or, not. Either way, it'll be okay.
Firstborn: Monkey Boy, September 28, 2004 - 10 lbs, 8 oz. (you read that right)
8. Hard lesson learned. Peach Schnapps and 7 up may taste really, really good. Especially if you are sneaking swigs behind the parking lot outside the high school dance. In reverse? Not so much.
9. First movie marathon. aka "numb butt-a-thon". Monkey Boy was born 9 months later. His real name is not "Frodo." Although, I did really like the name Elijah. That's not his real name either.
10. First time I made a list.....I mean, you know, for fun. Oddly enough, it happened
one Fall Day.
Now get on out there and do something "First!"