I've had a lot to say the last couple of days.
Kinda sick of my own thoughts.
So, brace yourselves: it's a photo explosion!
(head on over to Acting Balanced to see others' pics.)
Sundown pales the sky: aunt's cottage Family Reunion
the beach: Grass hill park Kingston
1000 Islands Cruise, Gananoque, Ontario CANADA
Learn more about the
1000 Islands HERE
It is a fantastic river boat cruise - the kids loved it.
And you would not believe the homes/cottages people build on the islands. Some islands are quite big and have several homes, but others are quite small; and still - they build!
Some of my faves:
if you zoomed in, there are bridges connecting the various building
Course, you will need a boat to get to your cottage
Some are fancier than others
this is so so cool!
The front view -- look at that water lounger!
More - like the hobbit cottage and a real castle! - after the jump
you would not believe the landscaping on this one - Yes, those are garden retaining walls!
Little Island - Big home
my fave - the Hobbit Cottage I call it
this one is MASSIVE -- the cruise boat is quite far away - I zoomed as close as I could
And finally, if you got an extra million or two lying around, this one is all ready for you to build your dream cottage upon:
Or, you could just travel a little further up the river and really see your dream.....Castle:
HA - tricked ya.
That's just the Yacht House!!
THIS is
Boldt Castle!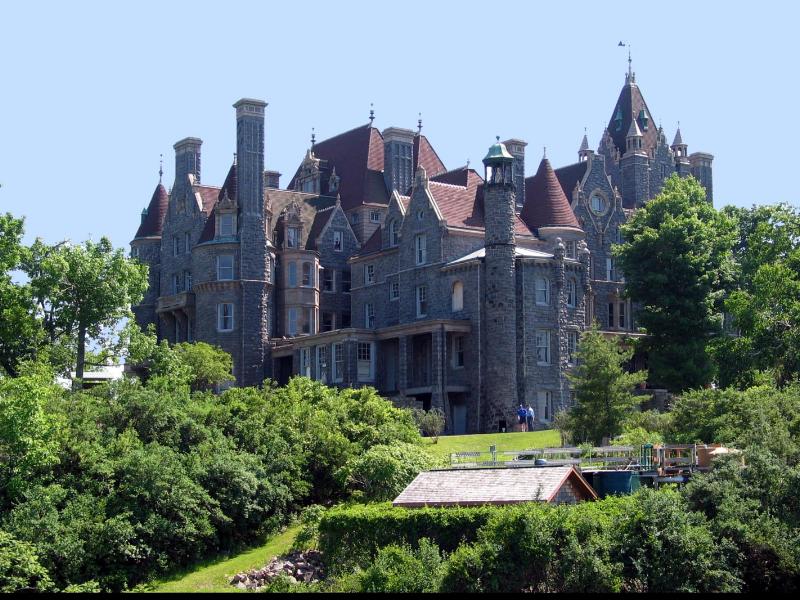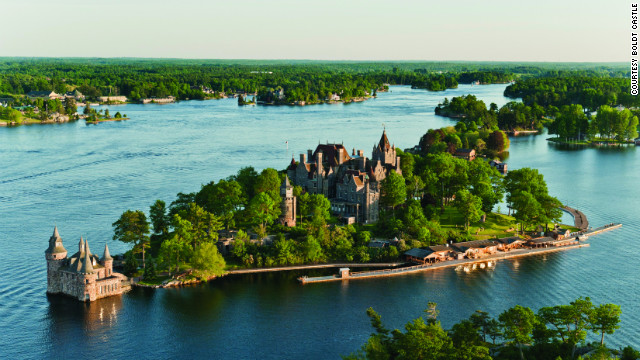 If you ever find yourself in the Kingston, Gananoque area....it is a must see trip!