If you've stole a glance at my
About Me page,
then you will have noticed that there is a section where I talk about how I thought travelling the world was "the life" as a single gal. And looking back with all the
ties that now bind me
wisdom of motherhood.....boy! Am I glad I saw a few places then!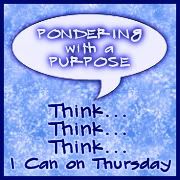 Brenda, over at
Fiction with A Purpose
, is talking about travelling today. Specifically about cruises. It sounds like she has taken some fantastic voyages and I hereby officially request photos!
I have travelled by train, planes (and a helicopter once), and automobiles: even a lovely sunset tour of the 1,000 Islands by old fashioned steam paddle boat.....but not an actual cruise liner.
My
Via Rail
experience is extensive since I rode the rails back and forth from Kingston to London for 3 years of university (
Go Stangs!
). Sometimes by myself, sometimes with fellow students. That was back in the days when you could get a half decent sandwich and a coffee, or pop with the price of your ticket. Or a cold beer for a bit extra. And yes, I was of legal age. I had always had either a brief stop, or complete change of trains often resulting in a bit of a layover in Toronto. Back when you could stow a bag in a locker (because no one was threatening to blow up the train station), and wander the Big City at your leisure. Regardless, I always enjoyed these excursions. Sometimes I was reading, or doing homework. Sometimes I was chatting with other passengers. Sometimes just staring out my window watching the Ontario landscape change as the wheels chugged along. My Walkman pulsing other beats in my head.
And I do have to say this: "
Dear mom of 2 unruly toddlers and 1 crying baby, I am so sorry if I ever sent a side-eyed glance your way. Rest assured: comeuppance has come.
"
A plane has taken me to Eastern Canada to enjoy fresh lobster and puffin watching, and to Western Canada to enjoy fresh salmon, whale watching, one nude beach, and one lonely, lost night atop Whistler. The vast beauty of my country still astounds me. I've seen waves crashing upon the rocky shores of Peggy's Cove, sailed on a tall ship in Halifax harbour, fed squirrels while gazing at Totem Poles in Stanley Park, and watched an amazing Fireworks set to music extravaganza over English Bay. But no man-made light show can top the dazzling display of Northern Lights witnessed in Georgian Bay.
me and my travel buddy at Peggy's Cove lighthouse
early morning fog at Peggy's cove fisherman village
Planes have also taken me to more Southern, much warmer climates. It is especially now as I have come in from shovelling a driveway of snow that I am most thankful for such vacations in my youth. And most heartily wish for another southern sojourn......
for two!
Of all the pina colada's I've sipped from Mexico, to Jamaica and on over to Cuba (being Canadian), I'd have to say the rum tastes sweetest when sipped straight from a fresh cut coconut in Cuba. The most dangerous place to drive is most definitely Jamaica. And romantic patio dinners are sure to be interrupted by masked thieves in Mexico.
cute yes.....also very fast at dinner role theft!
From snorkeling in an ocean mangrove forest, to speed boating or kayaking across the Caribbean ocean, scaling a mountain waterfall, or exploring and climbing ancient ruins: it is also very true that sometimes -- you simply must seek adventure beyond your own backyard.
Coba - Mayan ruins in Mexico. Yes - made it to the top!
Tullum - Mayan ruins Mexico -- Beware the fertility arches!
My beach hut in Jamaica
Amazing pools in Cuba
Which leaves us with the car. Ugh. Least favourite way to travel. I don't get car sick or anything, but I think I might actually be worse than the kids for having to sit confined for so long. Besides, THEY get the DVD player in the back, not us adults. But naturally, by old, rusty reliable minivan is how we travel near and far these days. And we have definitely put some miles on her: 4 return trips from Arnprior to Thunder Bay. In Canadian, that is:
1,391 km one way
along the old Highway 17.
In hours, that would be approximately 19 hours and 7 minutes straight. Unless you are travelling with 3 restless kids and one mommy who likes to stop and
shop
sight-see every now and then. In which case, it takes about 4 days and 3 nights of hotels - Each Way. Yeah, fun, but not cheap times.
Naturally, by car is the easiest and often cheapest way to get somewhere. I have endured the trip to Disney Land via the Eastern seaboard, and then returned through America's Heartland. Is it weird that I remember a car being stripped in Detroit better than Space Mountain? I have viewed Lady Liberty, and remember with a painful ache the elevator ride to the top of the Twin Towers.
Travelling by car is great when a moment of spontaneity hits. Like when
Ben and Jerry's
was not sold in Canada, and to cure a wicked craving for
Cherry Garcia,
one must drive to lovely Vermont and only the actual factory will suffice! Or, ski fever hits and Smuggler's Notch has a great weekend deal for accommodations and ski lift tickets. And I will admit that I have certain affinity for viewing covered bridges - of which New England is unparalleled.
covered bridge in Vermont
So what is the point to all this wandering pondering?
Quite simply this: excluding the trips to Thunder Bay....all these are excursions of my youth. Life before marriage and kids. Which means, since I have been married for almost 9 years, I have not travelled since then. I am so grateful for the places I have seen and been, but after 9 years of domestic
confinement
bliss, I feel I have Paid My Dues!
Start your engine, all aboard, sound the whistle, lift off......I don't care how, just someone please...
TAKE ME AWAY!