I have noticed that there are some wonderfully inspiring and uplifting Memes around the Blogosphere these days. I haven't participated in them as yet. But trust, I am reading the posts. And loving them. I have not felt, as yet, that there is anything I could add, that hasn't already been said - and beautifully so. I highly encourage you to at least read some of the offerings.
Jodi at
Mommy Moment
has the wonderful
Mission Beautiful
You can share your Just.Be.Enough story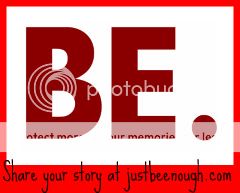 Or join Bruna over at
Bees With Honey
Something did strike me recently, as I ponder the 4 exercise programs currently sitting in my PVR. Pondering whether I will ever get time to do them. Pondering why I would further hinder myself via some home-baked desserts with my daughters today. Giggling as we licked the chocolate and caramel from the bowl (recipe
HERE
). If I was too concerned about fitting in those skinny jeans - I would miss these precious moments. My daughter got some chocolate on her outfit, and ran to her bedroom to change. She changes several times a day anyway...but that's another post.
Presenting......Angel Girl!!
And do you know what she said, as the picture was shot?
"Mama! Mama! I'm so happy.....I am finally big enough to wear this! I thought I'd never grow big enough."
Mother - Daughter. Two sides of the same coin.
One desperately wanting to shrink enough to fit her favourite jeans. The other happy to finally be big enough to fill hers.
Will we ever be just enough?
Yes! I am determined that it will be so.
Linking up with my buddy Germaine!