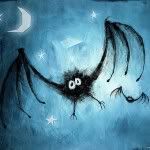 This post will also be linked up over at
Word of Mouth Musings
for her
Howlerific Halloween.
Grab your own "Spooked" bat and link up your Halloween post there too.
I trust that your Halloween was a safe and prosperous one? (meaning there were lots of mini chocolate bars that you could steal without your kids noticing.) My apologies for the late post/link up this week. But you know, candy sorting does take quite a long time once you have 3 trick or treaters. *eye roll*
Not to mention, Grandma Ritz was here, which means we are very, very heavy on the picture parade. I will spare you the full gambit, and settle for summing up the hallowed eve with a few choice shots.
Lallaoopsy doll, Captain Rex, Supergirl
First, the munchkins:
I believe it was a balmy 10 degrees last night. Actually, not too bad' we've definitely had colder. But hats were a must even still. You can get a glimpse of the pumpkins, but given the hard work involved, let's zoom in:
Miss Spider for SuperGirl
kitty kat for Zoo Zoo
Notice the Pokemon pumpkin also? *side eye*
Finally, and as if there were any doubt.......
R2-D2 for Monkey Boy
The long shot:
Love this little ghost -- he has mini-cowbells that knock in the wind. A nice eerie effect:
And one bad mommy (no comments about knockers and wind please - LOL)
momma works hard for the mini Wonderbars
I was going to include a shot of the loot, but seriously, it's obscene. Easily a pillowcase and a half. Those little bags of chips take up a lot of room. But what's with all the spicy heat Doritos this year?
Also, it was clearly the year of Harry Potter, Lady Gaga, and 80's girl. Not sure how I feel about the way I used to
actually
dress, now being considered a "costume". All in all, very good holiday. Kudos to Zoo Zoo for actually lasting the entire 4 blocks. And special mention of thanks to Grandpa for doing the honors of answering the door.
Now, if you want to hear about the spooky house I grew up beside, do stick around!
(linky follows jump break)
First of all, it is known as
The Amherstview Horror,
although it's actual name is Stonewatch. You can view a picture of it
HERE
. Beautiful isn't it. It is truly an amazing old limestone house - not an uncommon sight in the Kingston area. And certainly not the only one purported to be haunted. If you ever visit Kingston, Ontario, you definitely should do the Haunted Walk. Anyway, when I was little, the house was not renovated as such. It was definitely more akin to a haunted old mansion.
I grew up in Addington Courts, and our little town home community planned its childrens' park right behind the backyard of this old house. There was also a barn on the property in those days -- a very fertile spot for the imaginations of children intent on creeping one another out, i.e who could be scared so bad they'd actually cry, or better, pee. The house was empty for the longest time (ironic how it is now a rental property) - legend tells that no one ever really lived there for long - -thanks to Sam, the not-so-friendly ghost. Thus we had free roam for a few years. What other children can boast that they used to romp over the graves of 3 dead sailors and pretend that they would come alive just as the evening shadows creeped, and the streetlights begin to glow; signaling time to go home for all. Only the bravest would linger until the darkness crept from the corners of the swing set and reached its fingers over the jutting graves. The shadows in the barn grew longer, until even they melded into black. Then it was just the noises of the night. And the cold. It was always cold it seemed.
I remember one night we lingered: rumour had it the ghost of a dead child that had drowned was also buried in the backyard (you can look up the history of this house and learn that yes, there was in fact a burial plot in the backyard -- not to mention an ancient Native burial under the house!) and was now haunting the playground. This ghost was no Casper - he definitely did not want to share. Apparently many mysterious falls off the climbing structure, or pinches on the arms were being dealt out. One particularly, or perhaps skeptical girl was dared to go down the slide - arguably the favourite haunt - and down she went. I remember the scream still to this day. Goosebumps have appeared on my arm as I type. And nothing, nothing will ever erase the sight of the vicious already purple bruise which had appeared on her arm by the time she had picked herself up from the dust at the bottom of the slide.
Despite this latest scare, we were thrilled when someone finally moved into the house. I am assuming that the man who wrote the Amherstview Horror story mentioned above must be the boy who let us in the house for a tour, since it is the correct time frame. We had heard stories about the house all our lives: the good ghost in the upstairs closet - once a little girl's room; the former owner who had killed himself in the cellar and now haunted the house (Sam); we had indeed heard strange noises coming from the house while we played outside - though we knew no one lived in it. Now, I don't think I actually believe in ghost stories.....but I can tell you on that fateful tour -- I felt like I was in one!
Every hair on my body felt like it was standing on end, there was a definite chill in the air. I remember his sister sitting in the living room -- she did not like her bedroom she said, which was the one with the "haunted closet." I do remember the echoes of feet going up and down stairs; while we were in the kitchen eating cookies made by their mother.
And I certainly remember being the bravest of the brave who ventured into that dark cellar. I don't know if I believe in spirits that can linger in this physical world of ours: but I do believe in the existence of evil, and I think you will know beyond a doubt when you are in its' cold presence. And standing in that dark, dusty cobweb cellar, with a chill that went straight to my very bones, and the eerie sense of being watched as my eyes drifted to the dark stain in the corner where a woodpile and a rusty axe stood: you too would believe.
And if that wasn't enough to convince you, as we fled the cellar and ran back through the living room, where his sister sat curled up with a blanket on the couch, raising her arm and pushing back her long sleeve to reveal an ugly purple and yellow bruise on her upper arm:
"I don't ever, ever go into the cellar anymore."
Boo!
Have an equally spooky tale to share?