Link up at Shell's to see how others are pouring out their hearts today.
As for me, an original prose that has been swirling around my head for a few weeks.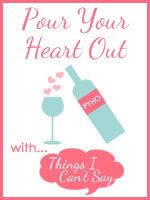 Heart Dreams Falling
Oft times, these dreams swirling 'round my head,
fall in shards: heavy on my heart.
Days when this willowy soul succumbs:
twisted and plaited by other hands.
Pulling me this way.
Pushing me that way.
Ever farther from that distant want that is
always close at hand, yet forever out of reach:
a need that threatens to burn --
yet I scramble, I stumble
onward with endless breath; enduring.
wondering, wandering alone while the
heartwind whispers its' secrets
words of wisdom, all but lost to me
amidst the fury of passing storms.
How far must one fly?
above the rage of wind and willows
to hear the heartsong calling,
softly, sweetly vowing promise --
to laugh, to hope, to dream:
to fall deep in its' wild tempest
and know the whispered caress
of surrender.
then wings unfurled,
freedom flies once again --
to catch the unfolding dream
once locked deep within,
now soaring, searching
snatching elusive peace
heavy burdens light once more,
quieting the storm,
stilling the wanting,
and ushering forth the calm.
Break, break, break,
On thy cold gray stones, O Sea!
And I would that my tongue could utter
The thoughts that arise in me.
Alfred, Lord Tennyson