So another day.....another rain shower. So much for kids in the sandbox while I do some gardening. Supposed to be offline today, but I noticed a special tweet notice in my inbox today:
BringMommyVodka BringMommytheVodka
@RoryBore Your time to shine lady!
5 hours ago
(okay, so I don't know how to pretty it all up....it's the thought that counts anyway!)
with umbrella, naturally


Now, while it's true I would rather be enjoying a cool libation in my own sun-dappled DRY backyard, a virtual "round" will suffice quite nicely, thank you very much. Every Thursday, Sarah features a fellow mom with her
Cocktail Companion
questionnaire. It was really fun, and a bit challenging I must confess, completing the questions. It's a great way to get to know other moms, who are probably going through the same joys and struggles as yourself. We can all virtually raise a glass in support of each other. I will definitely toast that!
So pour yourself something nice (and an ice tea is perfectly acceptable too!) and head on over to
Bring Mommy the Vodka
to see my answers, and it would be awesome if you also joined in by clicking on the Be A Cocktail Companion tab provided.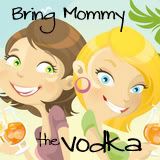 Cheers!