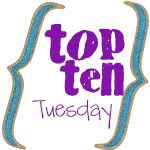 Doing something a little different today for my Coffee Chat Tuesday. You can link up at
Oh Amanda
Heading out to the bus this morning we all stumbled around trying to find hat and mittens because it was so cold there was frost on the ground; again. The sun was shining, a teasing promise that they might not be needed later on. And it got me thinking about how we Canadians prepare for spring. So here is my top ten Canadian Signs that Spring is...well, near.
1. Hang snow shovel back up in garage --- from where it was stored next to BBQ on deck.
2. Take down Christmas lights in front yard tree, because you finally found the extension cord that was buried under snow all winter, and until recently was still frozen to the ground.
3. Consider home renovation to expand front entrance which now contains 3 seasons of outer clothing and footwear.
4. Retrieve shovel from garage when finally figure out source of backyard smell since Spring thaw began. oh, hot diggity doggie doo!
5. Consume even more coffee by "cashing" in Roll Up The Rim winnings before contest ends.
6. Clean and set up deck furniture - May 24 will be here before you know it!
7. Thinking of May 24 will remind you - take back the empties piled in garage.
8. Saturday: Haul all outerwear to laundry room to be cleaned and stored for next year.
9. Monday morning - 5 minutes before bus arrives: haul all outerwear, clean or not, back up to front entry because Jack Frost arrived in the night and there is frost on the ground. Also, pack running shoes and spring jacket in child's backpack because it is supposed to "warm up" later. Help child stand on feet when backpack is put on.
10. Why, it's a balmy 15 degrees out! No honey, you don't need that coat - it's April! The irony that this is the same temperature it was in October when you made her wear long johns under her Princess costume to Trick or Treat, is not completely lost on you.